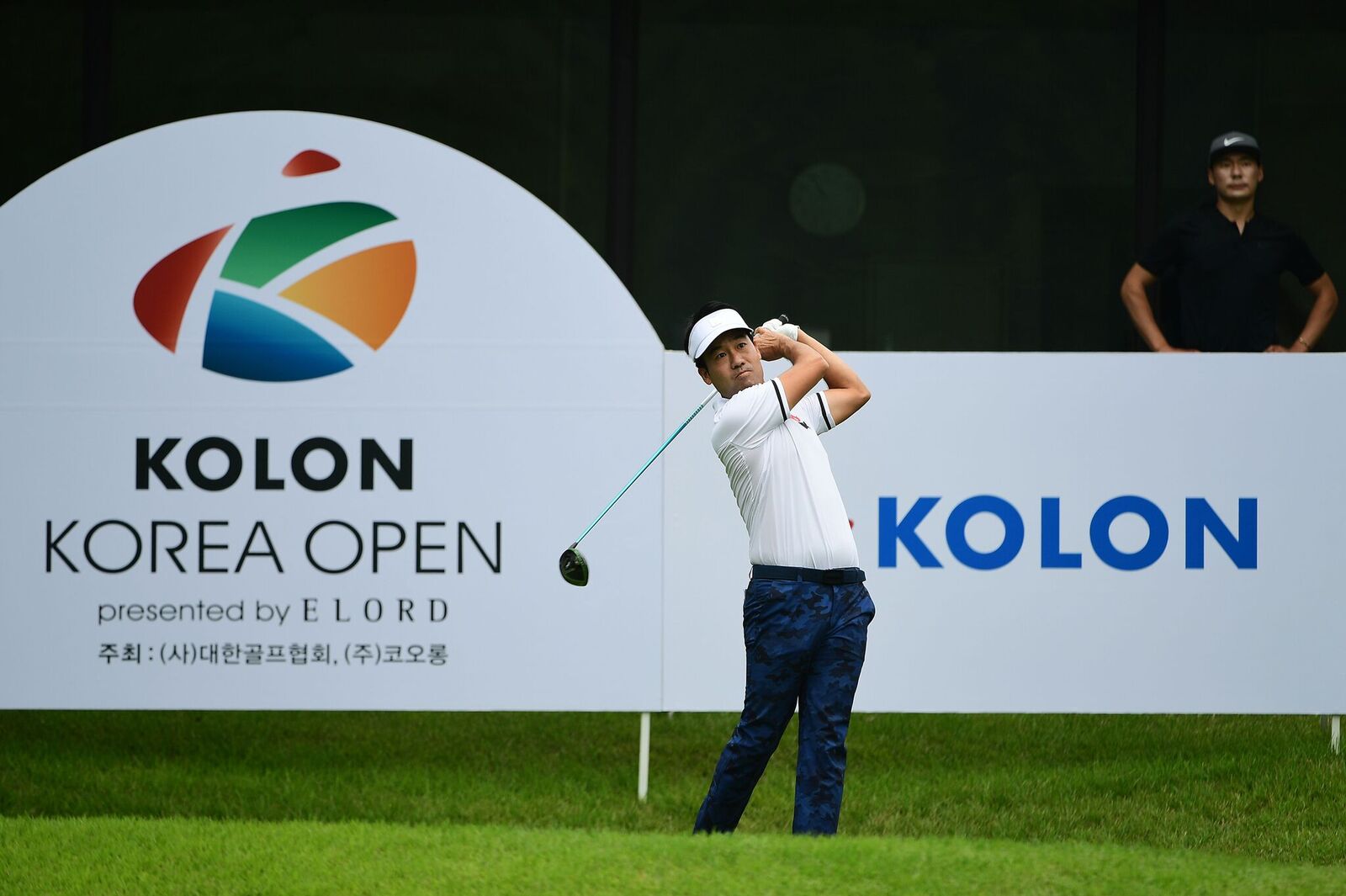 Cheonan, Korea, June 20: Korean-American Kevin Na will be taking a walk down memory lane when he tees up for the Kolon-Korea Open Golf Championship which starts on Thursday.
World number 63 Na, is the highest ranked player this week and he makes no bones that he is returning to the Woo Jeong Hills Country Club as a much improved player having started his career on the Asian Tour more than a decade ago.
The 34-year-old finished tied-13 at the Kolon Korea Open Golf Championship last year and has also enjoyed two top-five results on the PGA TOUR this year.
While eager to make an impression with the home crowd, Na is also delighted he has the opportunity to catch up with old friends again as the Korea's National Open makes it return to the Asian Tour Schedule for the first time in 10 years.
Korea's Sangmoon Bae is hoping to rediscover his winning form at a tournament which he has won twice.
Having spent two years away from competitive golf with his military obligations, Bae is trying to find his rhythm again and establish himself as one of the genuine contenders at the KR₩1,200,000,000 (approx. US$1,125,000) event.
Defending champion and Asian Tour member Yikuen Chang of Korea is determined to make up for the heartache of missing out on another home win last month.
With the Kolon Korea Open Golf Championship being part of The Open Qualifying Series this year, Chang is also eager to play his way to the world's oldest Major and rub shoulders with the world's best players again.
Did you know?
·       Kevin Na started his career on the Asian Tour. In only nine tournaments in 2002, he had five top-10 finishes, including a win at the season-ending Volvo Masters of Asia.
·       Na immigrated with his family to the United States when he was eight years old and he is now a naturalised American citizen.
·       He won his first PGA Tour title in 2011 and reached a career high of 19th position on the Official World Golf Rankings in 2015.
·       Sangmoon Bae won the Kolon Korea Open twice in 2008 and 2009.
·       He spent two years as a rifleman in the army before he was discharged in August last year.
·       Bae is a three-time Asian Tour winner and has also won twice on the PGA TOUR.
·       Chang topped the class at the 2016 Asian Tour Qualifying School which was his event since turning professional.
·       Chang prevailed in a three-hole aggregate play-off last year, defeating compatriot Giwhan Kim with a par-birdie-double-bogey. He started his final round two shots back of Kim.  
·       Chang is the first multiple winner on his local tour since 2007.
·       He bowed out in a four-man play-off at the 37th GS Caltex Maekyung Open last month.
·       The Kolon Korea Open Golf Championship is sanctioned by the Asian Tour and the Korean Golf Association and is also part of The Open Qualifying Series.
·       Two spots will be awarded to the leading two players (not otherwise exempt) finishing in the top-eight and ties in the event.
Players' Quotes
Kevin Na (Usa)
I like coming here and more so since it's my sponsor's event too. It's a nice change coming over to Asia and play at this time of the year. I grew up playing on the Asian Tour, I developed my game here and won the Volvo Masters of Asia and it's always nice to come back. The strength of the field on the Asian Tour has definitely gone up and the purses have gone up too. You can see the potential in these players and it's no surprise to see players like Kiradech coming over to play in the US now. And more like him coming over in the years to come. As for myself, I definitely got better as a player. Sometimes it does not really relate to how you finish the year. But as a player, I feel my game has definitely improved. I've played here before and I can tell that I can play better on some of the tougher holes now because my game has become better.
Sangmoon Bae (Kor)
I'm really glad to be here. I have not been playing really well this year but coming back to this golf course and knowing that I have won here twice before just gives me that added confidence and inspiration. Those memories will also spur me to do well in front of my family and friends. Those two wins in 2008 and 2009 are so long now. Many players have improved and are becoming better. So I just have to be at my best to stay ahead of them. I've been struggling on the greens lately because I have not been able putt well. I've been working hard on it and hopefully all the hard work can pay off this week.
Yikuen Chang (Kor)
It's definitely nice to be back here to defend my title. Finishing with three birdies in a row to force the play-off  last year was definitely very special as the last three holes were the toughest on this golf course. That gave me a lot of confidence. The win got me into the Open as well as a five-year exemption on the Korean Tour. I want to go back to Carnoustie and play with the world's best players again. I played with Henrik Stenson and Adam in the last two days and I learnt a lot from them. My play-off defeat here in Korea last month taught me a lot as I now know what is needed to sharpen my game. I'm feeling a lot more comfortable. I feel like if I can hit the ball really well, I can get my hands on the trophy again.