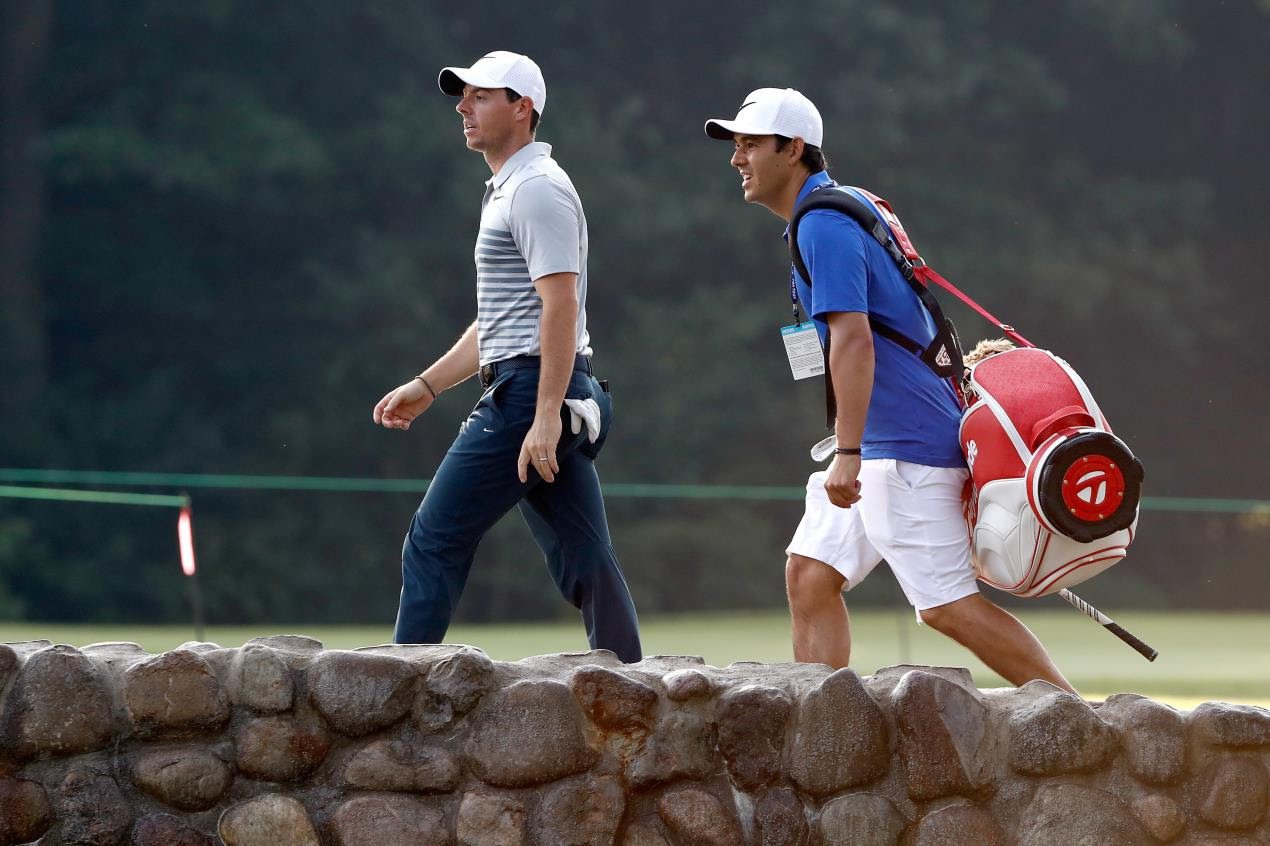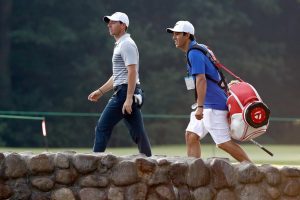 Rory McIlroy is feeling confident ahead of his return to the WGC-Bridgestone Invitational for the first time since his victory at Firestone Country Club in 2014, as his best friend Harry Diamond makes his debut on the bag.
The Northern Irishman has missed the past two editions of the third World Golf Championship in the European Tour's Race to Dubai, first due to an injury in 2015 and then due to a clash with the Open de France in 2016.
Coming into the week off the back of a top five finish in The Open Championship and with Diamond – who performed the role of best man at McIlroy's recent wedding – as his new caddie, the World Number Four is in buoyant mood.
Sergio Garcia, meanwhile, will tee off on Thursday just days after getting married and the Masters champion is chasing a third European Tour victory of the season at a venue where has not yet triumphed – coming closest three years ago when McIlroy beat him to the title by two shots.
Garcia's Spanish compatriot Jon Rahm will be hoping to reproduce the form which earned him a maiden European Tour title at the Dubai Duty Free Irish Open last month, and the World Number Six is relishing his debut at the famous WGC-Bridgestone Invitational as he attempts to better his runner-up finish at March's WGC-Dell Technologies World Match Play.
Player Quotes 
Rory McIlroy
"Obviously I'm not defending this week but last time I was here I won, so I have good memories. In 2015, obviously I had the ankle injury and then last year with the change in schedule and French Open opposite on the European Tour, I couldn't get over to play.
"So I'm excited to be back, I think with this week and next week, it's probably my favorite two‑week stretch of the year.
"I've always loved coming here. I love the golf course here at Firestone and, I think you have to treat this week as its own, but at the same time it is a great prep week for what's to come at the PGA Championship next week.
"So I'm looking forward to getting out there, playing a good four rounds of golf and we'll see how we go.
"We'll see how the next two weeks go with Harry, but I'm not ruling anything out. It could be two weeks, it could go longer than that. If we have a couple of good weeks here, you never know.
"But I think that decision will be up to Harry rather than me. Obviously he's got his own thing going on back home, but a couple of wins might change things."
Sergio Garcia
"It was a great wedding. Obviously had a lot of fun and a lot of great things, but that's about it. I'm not going to speak too much about it. It's our day.
"I'm obviously excited to be back here. I think it's one of the best courses we play all year. The weather looks a little bit iffy, but it would be nice if it stays dry like it's been because the course tends to play nice and tough.
"I'm excited about it. Obviously it's another big event and we want to do as well as possible even though I didn't have much practice last week.
"This is what we work hard for, to be able to be in this kind of tournament and hopefully contend and win some of them. It is exciting to be a part of them and hopefully we can play nicely, we can have a good, solid week and have a nice chance on Sunday afternoon."
Jon Rahm
"It's hard to describe how excited I am. Obviously I've been growing up watching this golf tournament on this golf course. It's been on my mind for a very long time – up there with Augusta, Pebble Beach, Torrey Pines and many courses that I haven't played. So I'm very excited to be able to be here this week.
"To be honest, it's not somewhere where I thought I was going to be playing at the beginning of the year, so it really is amazing for me to be here right now. And now having seen the course and the area, it's absolutely amazing. It's not only a World Golf Championship, but it's a World Golf Championship-worthy course.
"It's absolutely perfect – perfect conditions, perfect shape, really, really good design. I mean, it really is such a fun golf course for us to be able to play in for someone like me who's been dreaming about coming to a place like this. It's really just a dream come true being able to walk it.
"It's been a great year and I have nothing to do but being thankful and humble about it. I know I've put some spotlight or some expectations on myself but that's always going to be good. I've played some good golf in the World Golf Championships, and I take the positives from those.
"I played some really good golf this year, so hopefully I can keep playing really good golf in the tournaments and keep the streak going."