RAJEEN MORSHED FIDA
STUDYING IN CLASS VIII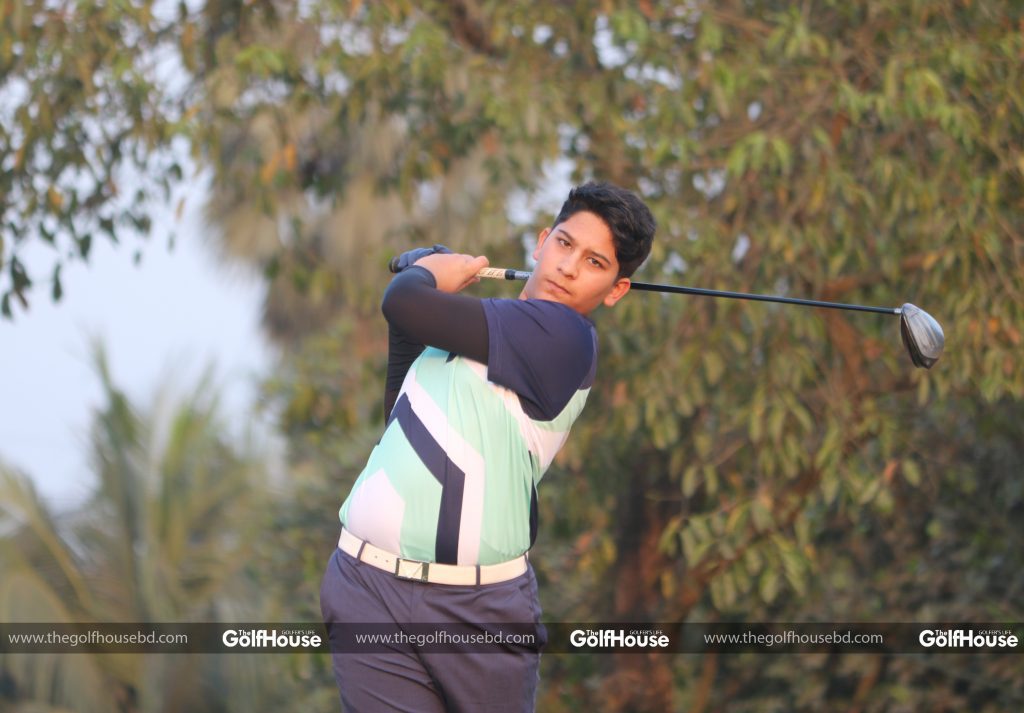 Q: Tell us about yourself and how you picked the game.
A: My name is Rajeen Morshed Fida. I'm studying in Class VIII. I started playing golf two years ago while we were in Rangpur. My father encouraged me to play golf. I had friends there who also gave me encouragement. Now we are in Savar and I'm playing here too.
Q: Do your friends know that you play golf and do they get interested to come to the game seeing you?
A: Yes, it happens. Many of them didn't use to play, but I told them to play. They liked it and they play well now.
Q: What is your future target?
A: My target is to become a pro and I'm working hard on it. But I'm not neglecting my studies; always try to make a fine balance between playing golf and my studies. My family is very supportive of my playing golf.
Q: What do you like most about golf?
A: The best moment is when you make a good contact on your drive. Other than that if someone gives me company, it's a good way to spend time. I like playing with my dad.
Q: You've won five tournaments on the trot, right?
A: Yes, the first tournament I played here, I won. Then I won three more before winning the HOSAF President's Cup.
Q: Did you play in the BAGC event?
A: Bashundhara Open was my first amateur tournament. Playing with the pros was special. I didn't play too well, yet it was a great experience.
Q: What lessons do you take from golf?
A: Golf is a game of class. It's a very regulated game and no indiscipline takes place here.
Q: What is your ambition in life?
A: My ambition is to continue my studies as well as playing golf. Yet I haven't decided whether I will take the game as profession or not.