In general, how are things at the moment at Laguna Golf Lăng Cô? What level are you operating at?
For the month of May we were closed as a precaution to what was a fourth wave in Vietnam. Our region [Hue] right now has no confirmed cases but we are trying to minimise gatherings as a precaution. But before that we were achieving good numbers in terms of rounds of golf just from the domestic market. So, we were seeing some pretty strong growth domestically until the recent slowdown with provincial travel.
Actually, it was the same last year when we were doing well in number of rounds, but they brought in some social distancing measures which slowed it down. We feel by next month we will be back up seeing some strong numbers again. Last year we were only closed for about three weeks the whole year. This year some of the hot spots in the country are a little closer to us so we have been closed for about a month to minimise travellers.
The pandemic has proved that if you don't have a strong domestic market, you won't survive in times of crisis. Most of the city courses in Hanoi and Ho Chi Minh have had a stong year with high domestic golf demand.
There have been some positives with the pandemic, allowing people to reset and refresh and rebuild. What have been the positives for you?
We took a negative situation and turned it into a positive opportunity to improve the conditioning of the course and review our service standards, and we have done some fairly aggressive renovations. We are finishing our event lawn between the 18th green and the clubhouse to allow for lager event gala dinners.  We opened up our 19th Hole which we built last year, and we have a couple new tee boxes we enlarged ‒ made them a little more event friendly as well and we added a new tee to the driving range and three new target greens for our training camps.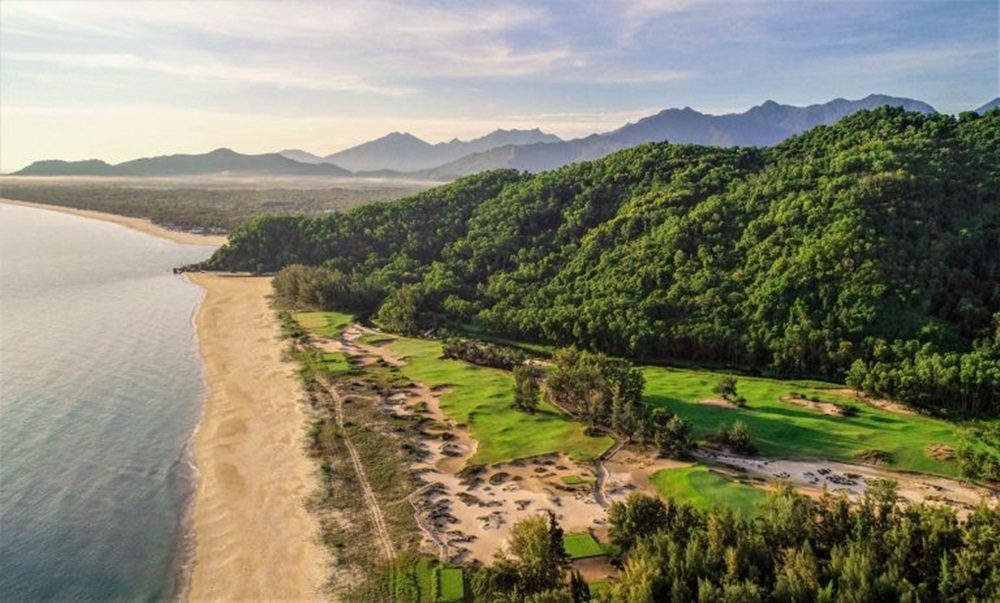 Summarise the negatives, but no need to dwell on them.
For us and indeed all the courses on the Vietnam 'golf coast' in the Hue, Da Nang and Hoi An area we were seeing phenomenal growth coming into the pandemic; there was a new course opening almost every year in a two-hour radius of Danang International airport, so there was a lot of international hype. There was a lot of interest in the region but as the pandemic closed in we lost about 80% of our golf market. What is fortunate is that we did see a big rebound domestically. The good thing for us was that two of the newest courses opened up in the pandemic, so we think there will be a very strong rebound from the international market with a high demand to come and see the two new courses. The two courses are Hoiana Shores Golf Club and BRG Group opened up their second 18-hole layout which was designed by the Nicklaus group. So, we now have seven courses within a two-hour radius of Da Nang Airport and five of the courses are ranked in Vietnam's top seven courses, which gives us the country's most outstanding cluster of golf courses.
Were you the first course built there?
No, we were the third. The first was the Montgomerie Links, then the Greg Norman course at BRG, then Laguna Golf Lăng Cô with Sir Nick Faldo, and then the Luke Donald layout at Ba Na Hills. We opened late 2012 with a grand opening early 2013. I have been with the club  four and half years and we upgraded the course in 2017 – 2019 and we were elevated to a Sir Nick Faldo Signature Design status in 2019 as a result. Sir Nick has been hands on with all our enhancements and he hosts his Faldo Series Asia Grand Final each year at our Resort.
Bring us up-to-date on all the facilities that Laguna Golf Lăng Cô has, and indeed anything new being planned.
Here at Laguna Golf Lăng Cô the 18-hole Sir Nick Faldo signature course is the centre piece of the larger integrated destination resort Laguna Lăng Cô. So, Laguna Lăng Cô is part of the Banyan Tree Group's brand structure that includes multiple hotels, private residences, restaurants, sporting facilities, spas and golf – all stretched out along a 3km beach surrounded by tropical coast mountains.
So at our property we have  Banyan Tree residence property which are two and three bedroom private villas with infinity pools  along the hill tops overlooking the ocean on the far north side of the property. And then below that is the Banyan Tree hotel with private beach villas and lagoon villas as well as the Banyan Tree Spa, and right beside that is the Angsana Hotel which is a larger hotel structure with its own Angsana Spa and Ballroom and a  wider variety of rooms categories – what's really unique to the Angsana property is that  the ocean facing hotel rooms have their own private plunge pools with the Sky Pool rooms having roof top ocean view private pools.
And along the golf course we have the Laguna Park golf residences which are two and three bedroom town homes along the 18th hole, and they are also about 200 metres from the beach and a mix of private pools and gardens.
So, we have a unique property here which is why we have spent a lot of time in the last four years upgrading areas and growing our capacity as our events keep getting bigger and bigger. Since all rooms, villas outlets and the ballroom  are within walking distance to the club house it has been a great venue to host numerous  tournaments and events.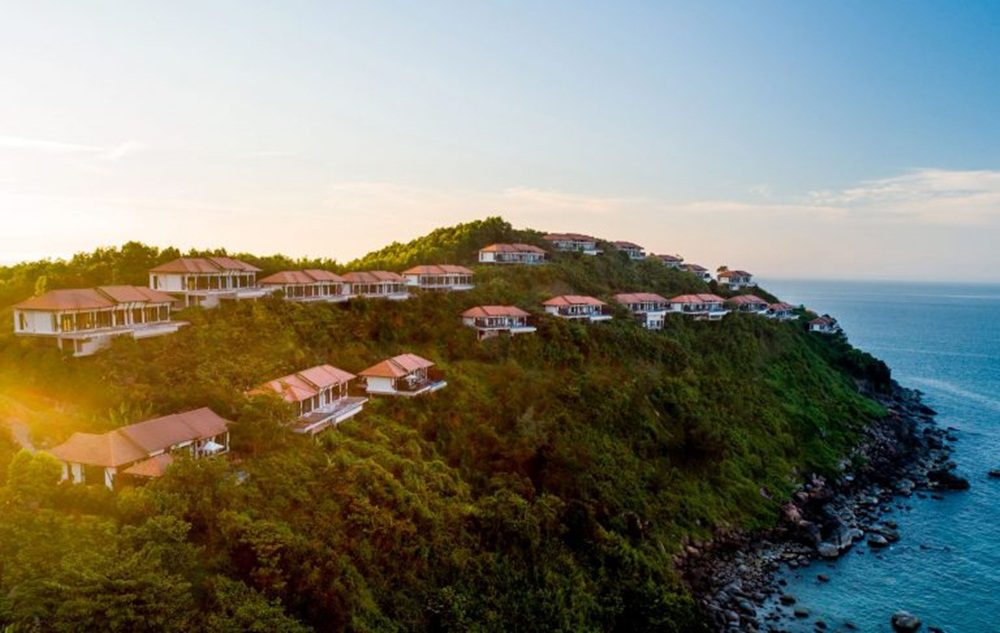 Despite the current volatility are you able sell property?
Our current offerings for phase one of the Laguna Park units (they are all three-story town homes) are all sold out. And just before the pandemic we launched phase two of the Banyan Tree residences ‒ which is our elite ultra-luxury offerings ‒ and we have sold a dozen of them. We put things on hold for a little while just to see how things played out last year and then we started to reactivate that programme in Q1 this year as we are seeing a high demand for city dwellers seeking private luxury villas and our product is the perfect sanctuary especially if you're an avid golfer.
Where are your buyers from?
It is a little bit of a mix. Just before COVID they were from  throughout Southeast Asia, then for the last 12 to 18 months it has predominantly been domestic  investors. We have seen that if you are going to be locked down our resort is a phenomenal place to spend a couple of weeks or months, so we have seen some long-stay guests and now with more people working remotely I am sure we will see more multi-month stays.  Even at the beginning of COVID some of our Korean golfers stayed for two to three months
How many golfing properties does Banyan Tree have?
Banyan Tree group is a global hospitality brand. They have expanded into various real estate developments associated with their different brands. They have three golf courses under their direct ownership and management which would be the three Laguna properties: the Laguna Golf Lăng Cô here in Vietnam; their first property Laguna Phuket in Thailand; and Laguna Bintan in Indonesia.
And they do have a number of  hotel properties like the Banyan Tree property in Mayakoba in Mexico, which has a Greg Norman designed course as part of the larger resort. Even in Seoul their city hotel has a golf academy attached to it.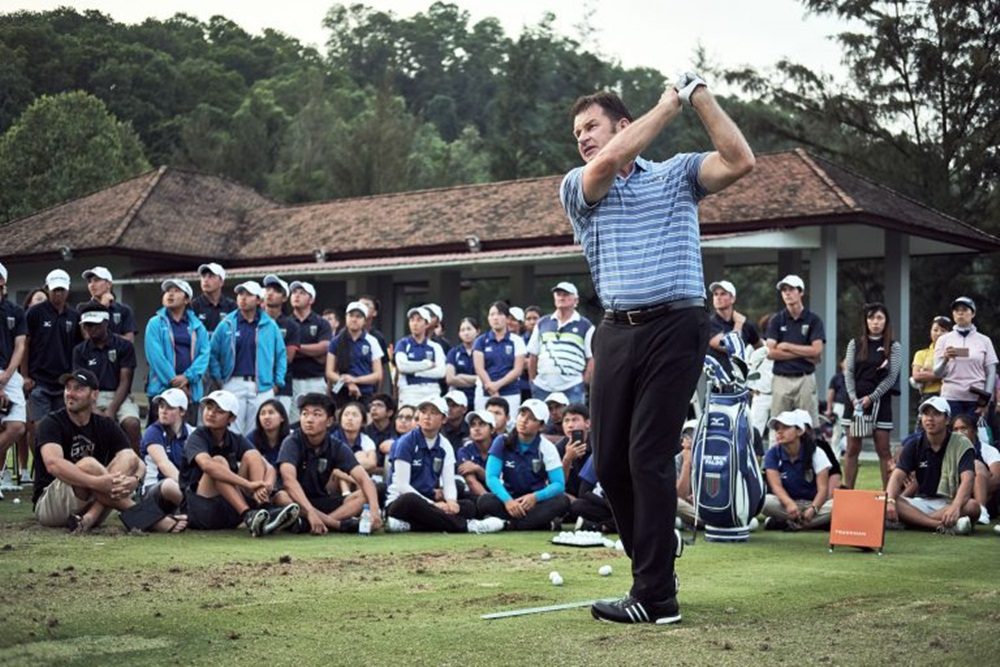 You are known for hosting the Faldo Series Asia Grand Final. It has been a great success. What was the rationale behind staging it?
With Sir Nick Faldo being our designer, over the years he has come back to Laguna Golf Lăng Cô quite often; I think he has been here almost every year since the course was built ‒ that's quite exceptional for a golf course designer.
He had been hosting the series in China for about 11 years, and it was brought up that he loved the Laguna Golf Lăng Cô course, and as the course was maturing we moved the tournament here the first year I was here in 2017 as a trial year.
Then we discussed putting more resources behind the event, and some marketing focused on the players, and the last four years it has been phenomenal seeing the growth of the series. We have managed to have Nick here for a week every year hosting the Asia Final. Because of COVID we will have to push the two Faldo Series Asia Grand Finals, 2020 and 2021, to later this year ‒ we will host them back-to-back and then we will be back on track for 2022.
The tournament is really an investment in the future of the game. We see a great value in helping provide an avenue for up-and-coming golfers especially across Asia and having Sir Nick come and host it himself is truly phenomenal and a testament to his commitment to grow golf globally. He hosts a clinic every night throughout the event where he gives short and long game lessons and all the players show up, as well as  our members, and hotel guests, and he just puts on these private clinics. We had to put some lights in there some evenings because he went on so long with an enthusiastic audience answering questions and giving some one-on-one lessons to players.
In December last year, you became part of Asian Tour Destinations. What are you hoping to achieve through this relationship?
We have had a good relationship with the Asian Tour overs the years with the support through the Faldo Series and helping to grow the game at amateur and junior level. So, now as we start to step up and look to the future we want to help create opportunities and provide venues for Asian Tour professional events which we think also benefits tourism and exposure for the region. So we are pretty excited about the partnership and we are looking forward to things opening up to start discussions on bigger and better events.
We have had a few proposals going through various levels of tourism to host an Asian Tour event and different sponsorship enquiries but everything has been a start stop process because of COVID. But we feel we are getting to the end of the tunnel so we can move forward with more events for Vietnam as we seek to showcase the quality of the courses in our region. We want to leverage the power of golf  to make Vietnam famous. There are an estimated 70,000 golfers in Vietnam and with a population of 95 million it is not unfathomable to think of a million golfers coming out of Vietnam in the next decade and we hope to see a number of them becoming tour players.