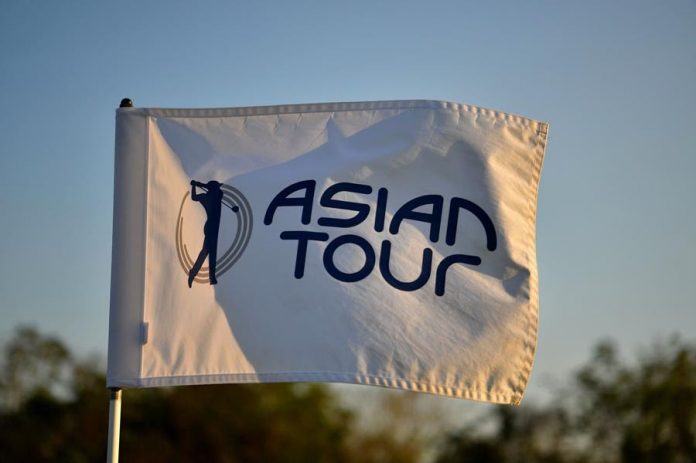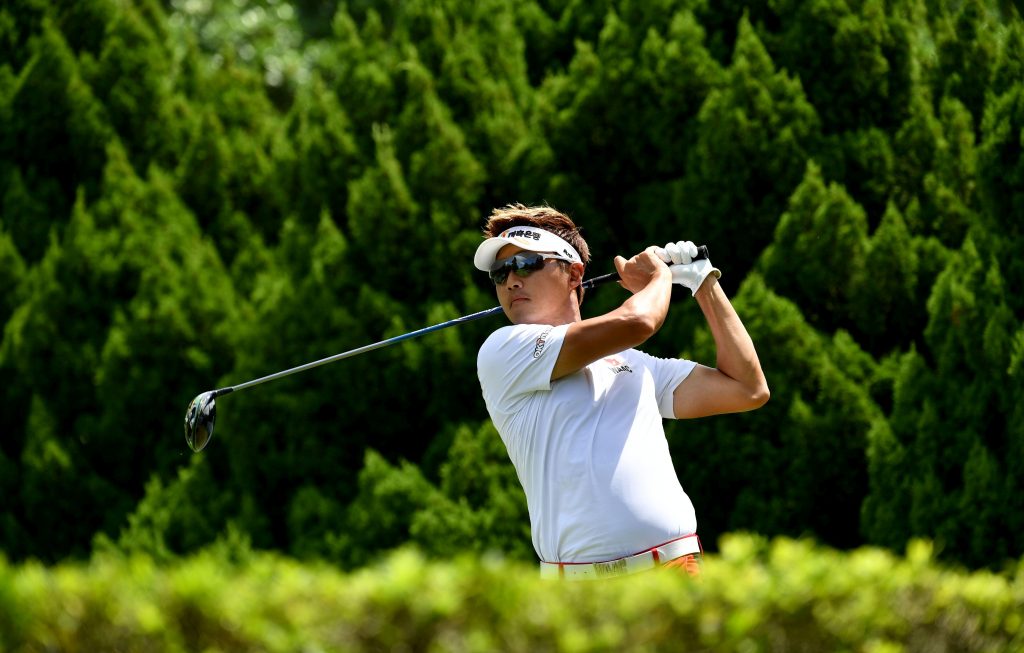 Korea's KPGA Tour was able to stage 11 tournaments last year, plus two smaller specially approved events – despite trying circumstances caused by the coronavirus pandemic. We spoke to some of the leading players in Korea about how they dealt with 2020 and what their hopes are for the future.
While 2020 was a season most want to forget, there were some success stories in Asia and none more so than Korean Taehee Lee – who claimed the GS Caltex Maekyung Open in August.
Lee became the first player to win what is one of Korea's most prestigious events twice, after successfully defending the title he claimed in 2019.
"Back-to-back wins at the GS Caltex Maekyung Open was amazing!" said the Korean, who also finished 2020 ranked first on the Korean rankings.
"It was also the first time in history that someone has won it more than once. This year I will do my best to make it three!"
Last season, the GS Caltex Maekyung Open would have been on the Asian Tour schedule but, with travel restrictions in place, the tournament – first played in 1982 – remained solely a KPGA Tour event.
Lee says he was able enjoy a better quality of life in 2020, although frustrated by the lack of tournament playing time.
"As the number of tournaments decreased I could hardly get out and play. The road to overseas events was blocked. But personally, I had more time on my hands; I had more time to focus on my family. It was a time when I could see how precious life is. I also traveled a lot [in Korea] and visited a lot of places. Of course, I had a lot more time to practice as well," added the Korean.
His first victory in the GS Caltex Maekyung Open, when it was was part of the Asian Tour, saw him earn playing rights for the Tour and he is determined to find more success when the circuit returns.
"I like warm countries, so the Asian Tour is great for me because there are many Southeast Asian venues. I want to do better and I am preparing for that. I want to let my fans know my name if there is a tournament on!"
Two-time Asian Tour winner Sanghyun Park from Korea also welcomed the downtime.
"I have had a good time with my babies at home because of the coronavirus," said Park, who was runner-up on the Asian Tour Order of Merit in 2018.
"But it has been difficult having lost a lot of tournaments and not being able to go overseas and train.
"I don't have any plans for the New Year, I will wait and see what happens but I really want to participate in tournaments!"
Says Korean Kyongjun Moon, ranked number one in Korea in 2019: "Due to the spread of COVID-19, I have been taking care of my health with my family and staying quiet at home.
"The number of competitions has decreased and I can't exercise comfortably, but I was more thankful than ever that I could participate in tournaments!"
Moon said he is prepared to travel this year once country's "guarantee health and safety".
"It has been difficult for the Asian Tour because it travels to many countries. In 2020, because of COVID-19, many people's thoughts changed and it was hard, but in 2021, with vaccines and treatments coming out, I want to travel and meet golf fans on the Asian Tour like before," added Moon.
"2020 was the 'fastest' season of my career," joked Korean Bio Kim.
"Now I`m taking a rest and watching my baby and working hard on physical training."
Kim triumphed twice in Korea in 2019, signaling a popular return to form for a player who 10 years ago, as a 21-year-old, was one of the hottest properties in world golf when he qualified to play on the US PGA Tour.
He lost his PGA Tour card after one season but upon returning to Korea in 2012, he claimed the GS Caltex Maekyung Open and the SK Telekom Open – another of Korea's most important events. Great things were expected from him but he struggled thereafter until bouncing back with two wins two years ago.
"I came to think that health is the best [in 2020]. As much as the world was struggling, the players also had a hard year, and without spectators we felt very different as players," added the 30-year-old, who made it through the Asian Tour Qualifying School at the beginning of last year.
"I want to participate in as many tournaments as possible, but the schedule has not come out yet, and I may need to think about planning for self-isolation for two weeks. But my goal is to win the Asian Tour Order of Merit!"
Seung Park, who in 2019 became the first Korean to win on the Asian Development Tour when he claimed the OB Golf Invitational in Indonesia, was the most philosophical with his answers – despite being 24 years old and at the start of his professional career.
Said Park: "There are a lot of people around the world who are having a hard time because of coronavirus, but history shows that the human race always overcomes any difficulties. Now that vaccines and treatments are being developed, I believe the good times will come back soon. The human race will find the answer. As always."
*Special thanks to Louis Lee of Korea for assisting with the interviews.