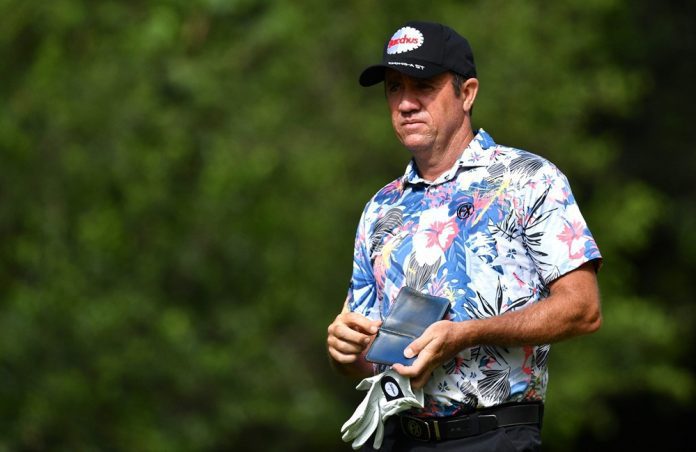 Australian Scott Hend, one of the Asian Tour's most prolific winners, has expressed his delight that the Asian Tour will resume play at the end of this month ‒ following a 19-month break because of the pandemic ‒ in the second of this year's "Our Time" videos, produced in collaboration with Tour partner Rolex.
"I have already set aside my time, if these events are going to be on, I am going to go and play and support the Asian Tour as much as I can," said Hend.
"I appreciate what it [the Asian Tour] has done for me, and I want to try and give back to support the events. I love playing golf in Asia, the sooner they can get going the better. I think it will be awesome."
Hend is a 10-time champion on the Asian Tour, winner of the 2016 Asian Tour Order of Merit title and sits second on its Official Career Earnings with over US$5million.
He first started playing on the Asian Tour in 2007 and the following year he claimed the Pertamina Indonesia President Invitational in Indonesia ‒ his maiden Asian Tour title. It opened the floodgates for more success, including three in 2013, two in 2016, two Macau Opens and three events jointly sanctioned with the European Tour.
He makes no secret about his close affinity for the Asian Tour.
He added: "I would like to see it [the Asian Tour] right up in number three in the ranking on Tours to play. It would be good to hear people say 'Asian Tour is fantastic, I wanna be there, I can make a living there, it's very competitive, that's a place I want to be a member of'."
Three of his Asian Tour victories came in Thailand so he will start as one of the favourites when the Tour resumes this month with the two-event Asian Tour Phuket Series.
The Blue Canyon Phuket Championship tees-off from November 25 to 28 on the Canyon Course at Blue Canyon Country Club, while the Laguna Phuket Championship will be staged the following week at Laguna Golf Phuket.
Both events boast prizemoney of US$1million and will be followed by two events being planned in Singapore in January that will bring to a conclusion the 2020-21 season.