Augusta National is just about the most recognizable golf course on the planet. Each year, In April, the world's best golfers congregate on this Dr. Alister Mackenzie / Bobby Jones layout located in the town of Augusta, Georgia. Built on a fruit plantation on land characterized by steep undulations "the good Doctor was able to carve out a golf course high in strategy and memorability. Dr. Mackenzie is for many the model architect. His golf courses have stood the test of time and many are regarded as the best of the best. His list of work is most impressive and includes other timeless classics such as Cypress Point, Crystal Downs, Royal Melbourne, and Kingston Heath – to name but a few. It's no secret that Dr. Mackenzie had a particular fondness for Augusta – perhaps the one golf course that embodied his design ideals. This is evident in the book, The Spirit of Andrews, where he wrote: "I doubt if even in a hundred years a course will be made which has such interesting strategic problems and which creates such enduring and increasing pleasurable excitement and varied shots." If the routing allowed Dr. Mackenzie the opportunity to unlock the property it was how he used the land that gives the golf course its personality. Rather than bombard the play areas with senseless features, that offer little to the golf experience, he let the lay of the land dictate the play. The way he used the existing ground contours, to go with those he created, is a testament to this and a lesson to any budding golf architect today. It thus comes as no surprise that when opened, in 1933, it had fewer than30 bunkers in play (today there are 43). Eighty years on and we live in a very different world. Today our golf courses are riddled with the very features that Dr. Mackenzie opposed all those years ago. In particular, one such feature the bunker has been used at mass with the result being that so many of our golf landscapes are dominated by sand. Golden Age Golf Architect Albert Tillinghast coined the term "Bunkeritis" which he described as "the mad desire to have men groping around eighteen holes in the sand, straining their glazed and agonizing eyes for a bit of fairway" and how true that rings today. Don't get me wrong: the design for bunkering a golf course is tremendously important. Only I believe this exercise needs to be tempered, sensible, and in balance with the landscape. In fact, would go as far as saying that many golf courses would be equally interesting with half the number of bunkers in play. This is the case for Laguna Phuket in Thailand, a golf course completed in 2015 where we reduced the bunker numbers by half instead we have focused on existing ground contours and features for inspiration and interest. Together this has helped considerably reduce construction and maintenance costs whilst allowing us the opportunity to enhance the golf in a much more sustainable fashion.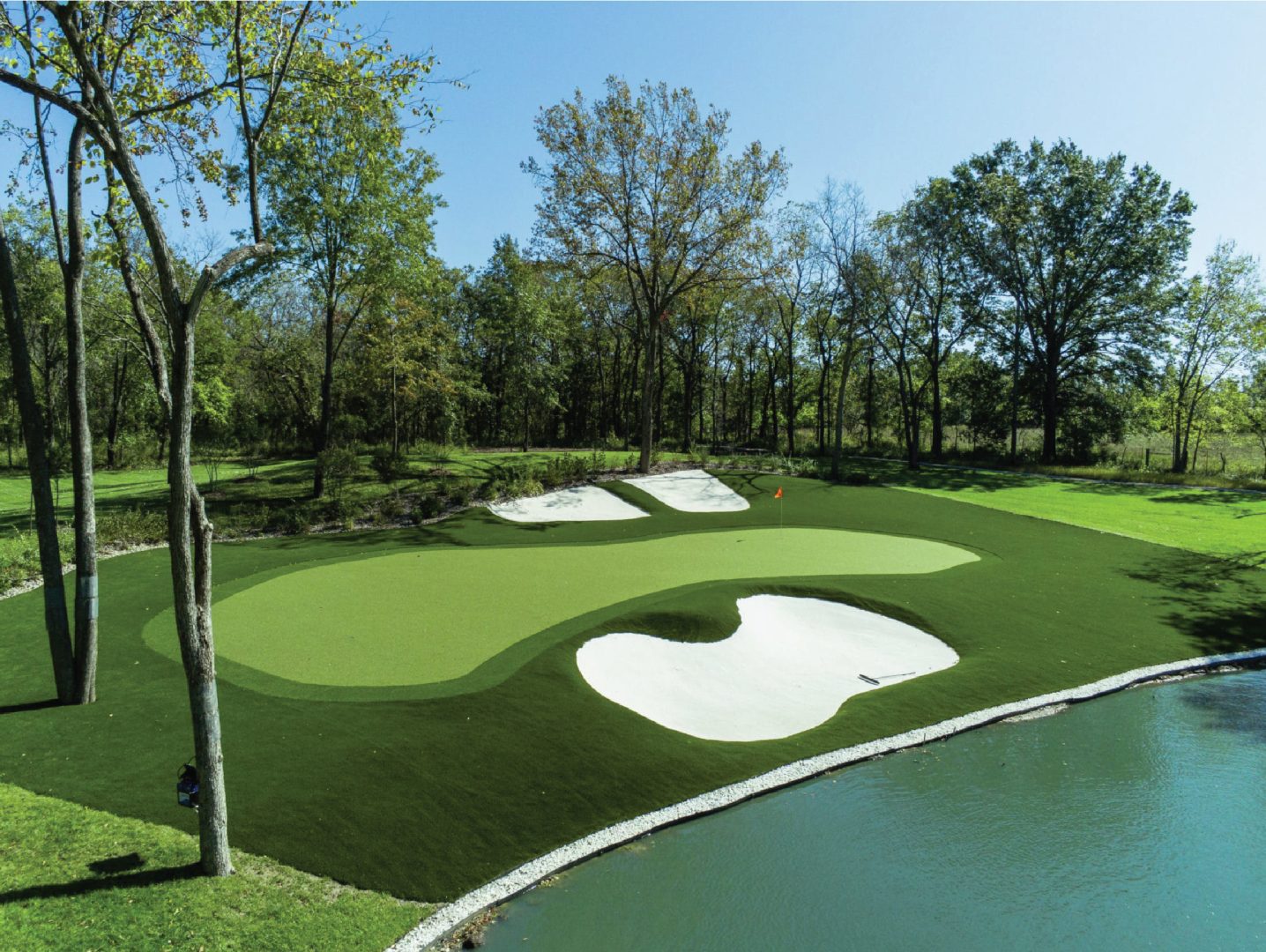 Bunker construction and maintenance can be an expensive endeavor, particularly if the golf course has not been laid out over natural sand. The cost of bunker linin8, drainage, and sand would scare anyone, so we must build and position our bunkers such that they have the greatest impact on play. As if to justify his work at Augusta, Dr. Mackenzie continued in an important tone, in The Spirit of St Andrews, "The moral is four bunkers placed in interesting positions" and one would find it hard to argue this today, particularly in the economic climate we live in. Bunkers are an integral part of the game, so it's hard to fathom why so many golf courses are riddled with them particularly in out-of-play areas or to the sides of the fairways where they have little to no effect other than add to the cost of maintenance. Almost always these bunkers are positioned according to some pattern making the entire scene look very unnatural. Even worse is the idea of bunkering for art's sake, which has become a popular art. It's my experience that the best golf courses maximize the need for a lot of bunkers by having them positioned where they will dictate the play.
It's time we re-think our design template to include other features that offer as much visual and strategic interest as bunkers. I am certainly not advocating we do away with bunkers together; rather that our golf courses should offer a variety of features, that blend into their surroundings, instead of being fed the same old score. For instance, I'm particularly fond of the ground game and believe in utilizing existing ground contours(or creating new ones) that can offer as many strategic interests as a bunker at a fraction of the cost. This is the case at Augusta National as well as at most of the great links golf courses in Great Britain and Ireland. Dr. Alister Mackenzie was years ahead of his time. His design work is legendary and his writing is almost as good. No other architect has designed such impressive-looking bunkers and few have used them as sparingly as he did, to such great effect. The "Good Doctor" understood that bunkers are an essential design element but were wise enough to know that when overdone they offer little to the golf experience. There is a lesson in this.