Asif Ibrahim, the president of Bangladesh Professional Golfers' Association, in a detailed interview with TheGolfHouse Founder and Editor Nazrul Hosen Ayon, spoke about his introduction to the game, the activities pursued under his leadership and what needs to be done to make the game more popular among the masses.
Q: Tell us the background story to your getting involved with golf? And when did you feel the need to contribute to golf as an organizer and patron?
A: I learnt the game at the Old Dhaka Club Golf Course at the Sohrawardy udyan before I became a member of the KGC in 1995. Lot of my friends and seniors used to play at that time. I joined them and we used to play on weekends and holidays. Then I got interested in club affairs of KGC and I became a member of the handicap community. In 2008, I got inducted into the balloting committee of the club which is responsible for selecting members. We have been able to bring in a lot of good members through this committee. We have been able to generate funds as well through this. I am also involved with the swimming pool and indoor games committee. I was involved with getting the heating facility of the swimming pool, which is one of the best facilities in the country.
Then BPGA was established with the initiative of some established golfers, with whom I played regularly, notably Mr. Arshi Haider, Mr. Shawkatuzzaman, Mr. Faruk Ahmed, late Mr. Manzur Ahmed. They got together and formed BPGA in order to protect the interest of professional golfers of Bangladesh. Golfer Siddikur Rahman was also involved with this. Arshi Haider was the first president of BPGA. He played a big role in promoting the game and protecting the interest of professional golfers. After three years BPGA held an election and I was asked by members to stand in the elections as I was the president of DCCI and had connection with corporates. I was elected by the executive committee to be the president of this committee.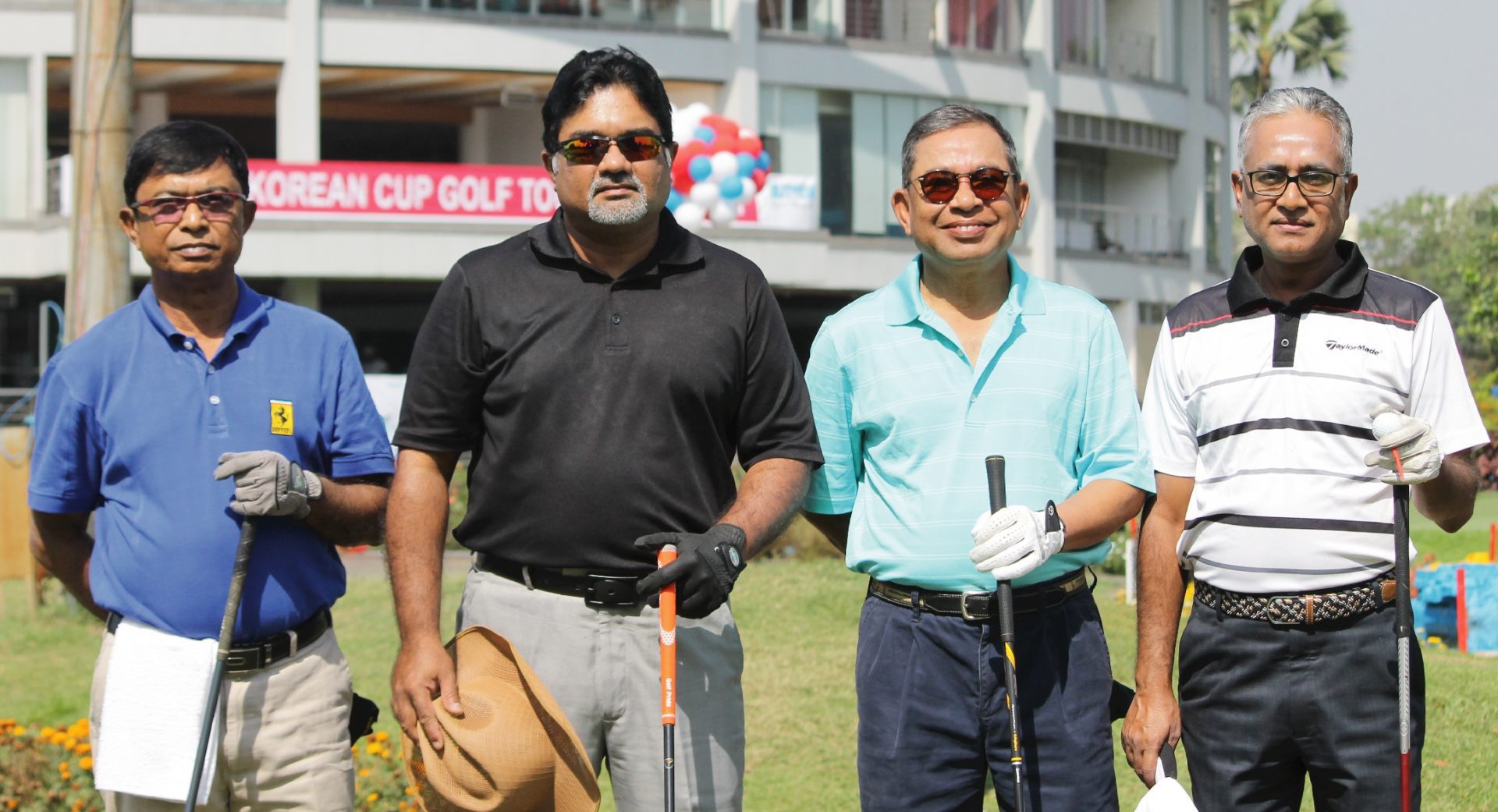 Q: What activities have the current committee pursued so far? And what do you expect to do in the coming years?
A: We've been running the committee for the last one year and we've had quite a few tournaments. We held tournaments outside of KGC in Bhatiary, Savar and other golf courses. Under the guidance of BGF, we have been able to host Asian Tour and we hope to hold Asian Development Tour as well. One of the key challenges to turn BPGA into something like PGTI is the lack of corporate participation. But we are on the right way of attracting them.
We also have plans to develop, with the help of BGF and Bangladesh Golf Academy, a pool of talented players and arranging mental and physical training courses. We are trying to come up with concrete programs to take care of physical and mental needs of professional golfers. There are the programs we have right now and we are getting full support from the federation. BGF president General ABM Shaiful Huq is keen on helping us on different aspects.
 We want to promote Bangladesh as a golfing destination. If we have to attract international investors, we need to promote golf because international investors look for golfing facilities whenever they go to a country.
Q: Do you think government should play a more active role in promoting golf?
A: Of course. That is another reason we had a meeting with the Tourism Minister. We want to promote Bangladesh as a golfing destination. If we have to attract international investors, we need to promote golf because international investors look for golfing facilities whenever they go to a country. We hope that we will have more golf courses and get the remaining ones in better shape so that golf tourism flourishes. From the government's side, we hope that more and more funds will be forthcoming for professional golf development. BGF is working to get some funds from the sports ministry and we are working closely with the BGF in that regard.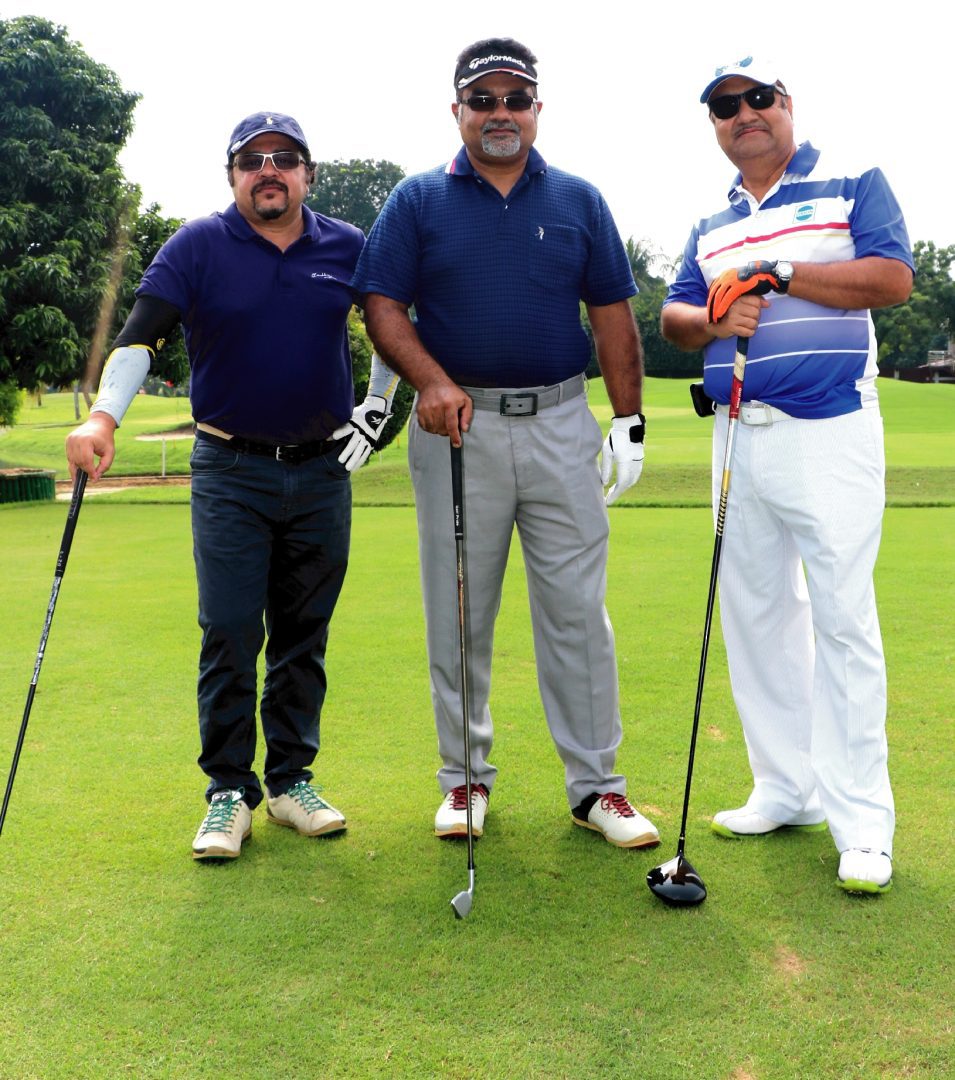 One of the limitations that we have is that all the golf clubs in Bangladesh are member-based, hence it is difficult to shut them down for a few days ahead of tournaments. However, we are getting full cooperation from different stakeholders and we are taking a balanced approach in this regard.
Q: What are the upcoming international events to take place next?
A: We have the Asian Tour in our calendar. We are in talks with sponsors regarding this event, which we call the Bangladesh Open. We want to continue with at least one Asian Tour event a year. We've already had PGTI events in Dhaka and Chittagong. We are also keen on having Asian Development Tour events, through which we can have players from larger number of countries participating.
Q: Awareness of the game is growing rapidly. What can be done to expedite the process?
A: Golf is still considered as a rather elitist game. But we need to have more and more golfers from the grassroots. With whatever resources we have, if we can introduce the game to schools, eventually the game will grow. We can also popularize the game through media, especially social media.
Q: Say something about Siddikur's recent performance and about the other professional golfers.
A: Siddikur did pretty well in Hamburg on one of the longest courses. It was commendable. Unfortunately we don't see many others getting to that stature. I think BPGA should seriously look into this matter. We need to make sure a pool of talented players keeps coming in to make sure professional golf grows in the country.
Q: TheGolfHouse is promoting a tagline that golf will be the second biggest sport in Bangladesh. What is your opinion in this regard?
A: It is quite an ambitious tagline. Through Siddikur's success, we have been able to put our map on international arena. To achieve that target we need to be very serious, with sincere and dedicated leadership.
Q: TheGolfHouse is celebrating its second year. What is your impression of the magazine?
A: It is a good initiative. It's a good effort, not only from sporting perspective but also from branding perspective. I hope more and more corporate sponsorship will come in so that the magazine can keep prospering.
Post by: The Golf House