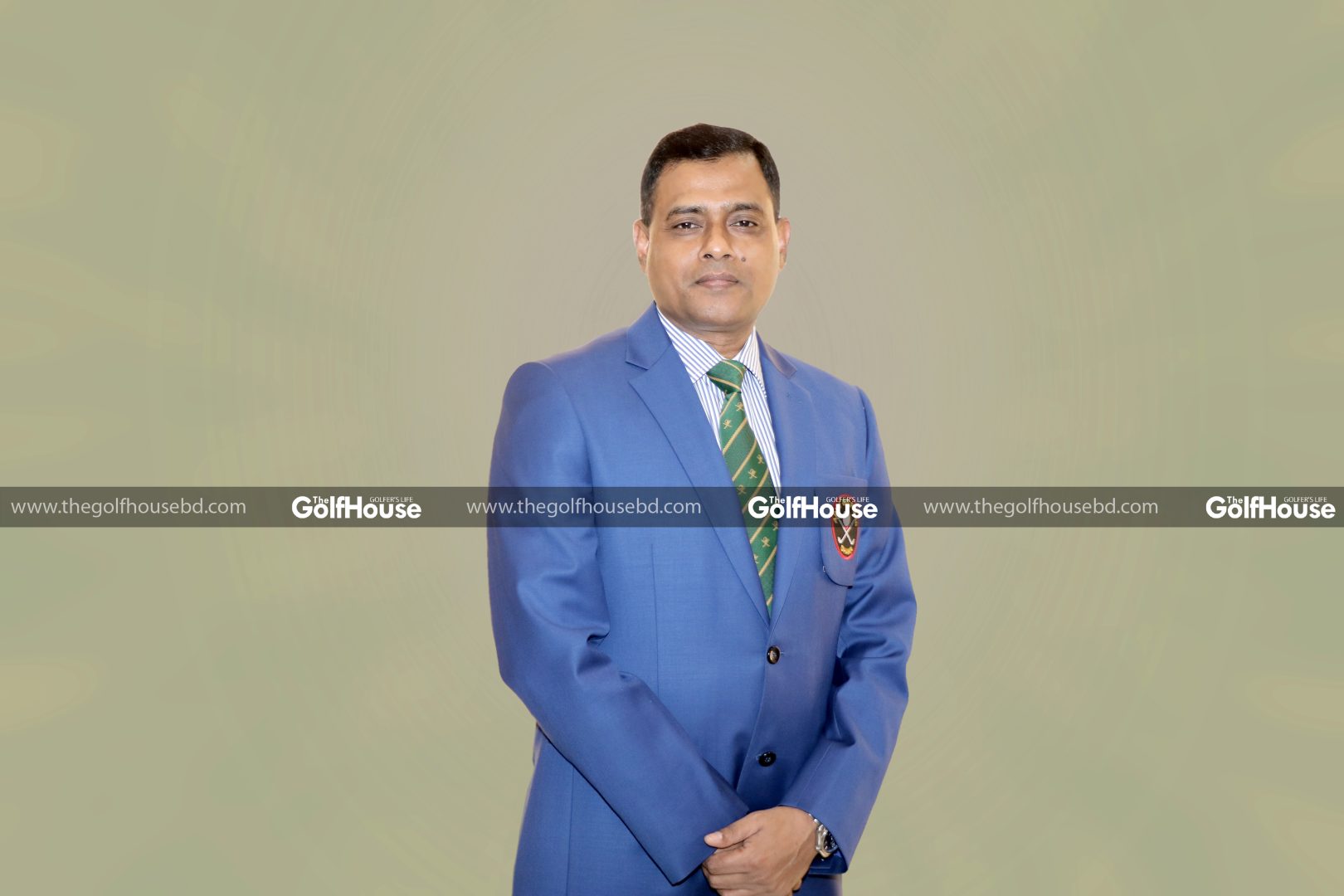 Major General Nazrul Islam, ndu, afwc psc, is the newly-appointed president of the Rangpur Golf & Country Club. When this interview was taken, he was still the president of Junior Golf Division of Bangladesh Golf Federation and Army Golf Club (AGC).
As the apex body of golf in Bangladesh, what do you think Bangladesh Golf Federation should do in nurturing junior golfers?
Since the vision of BGF is to work for the promotion and development of golf in Bangladesh, it certainly includes junior golfers. Recently, Junior Division Golf — -a sub organ of BGF — has been formed with the expressed purpose of developing the game from the root. So I am very sanguine that BGF will play a significant role in nurturing junior golfers in Bangladesh.
Since the first Asian Tour event in 2015, golf has reached a new height in Bangladesh. What would you suggest to take this event to the next level?
The Asian Tour has certainly enhanced our reputation in the golfing arena. But you are aware that this kind of event needs sponsor's support. In the first three years, Bashundhara Group sponsored this event. In 2018 AB Bank came forward. I wish sponsors in the coming days would take this great opportunity to help golf grow in Bangladesh. I also wish our local golfers make better use of this opportunity with better performances in this event as well as other international tournaments.
How does the 2018 junior golf season look to you and what is your hope for 2019?
I am always optimistic about their success in future. They have undergone proper training in 2018 and it will improve day by day.
What is the future plan of junior division in building the golf base in Bangladesh?
Junior division golfers are the most suitable capable to take the game to a new height. We have meticulous planning to train and support them so that they can flourish smoothly and become the building blocks of golf in Bangladesh.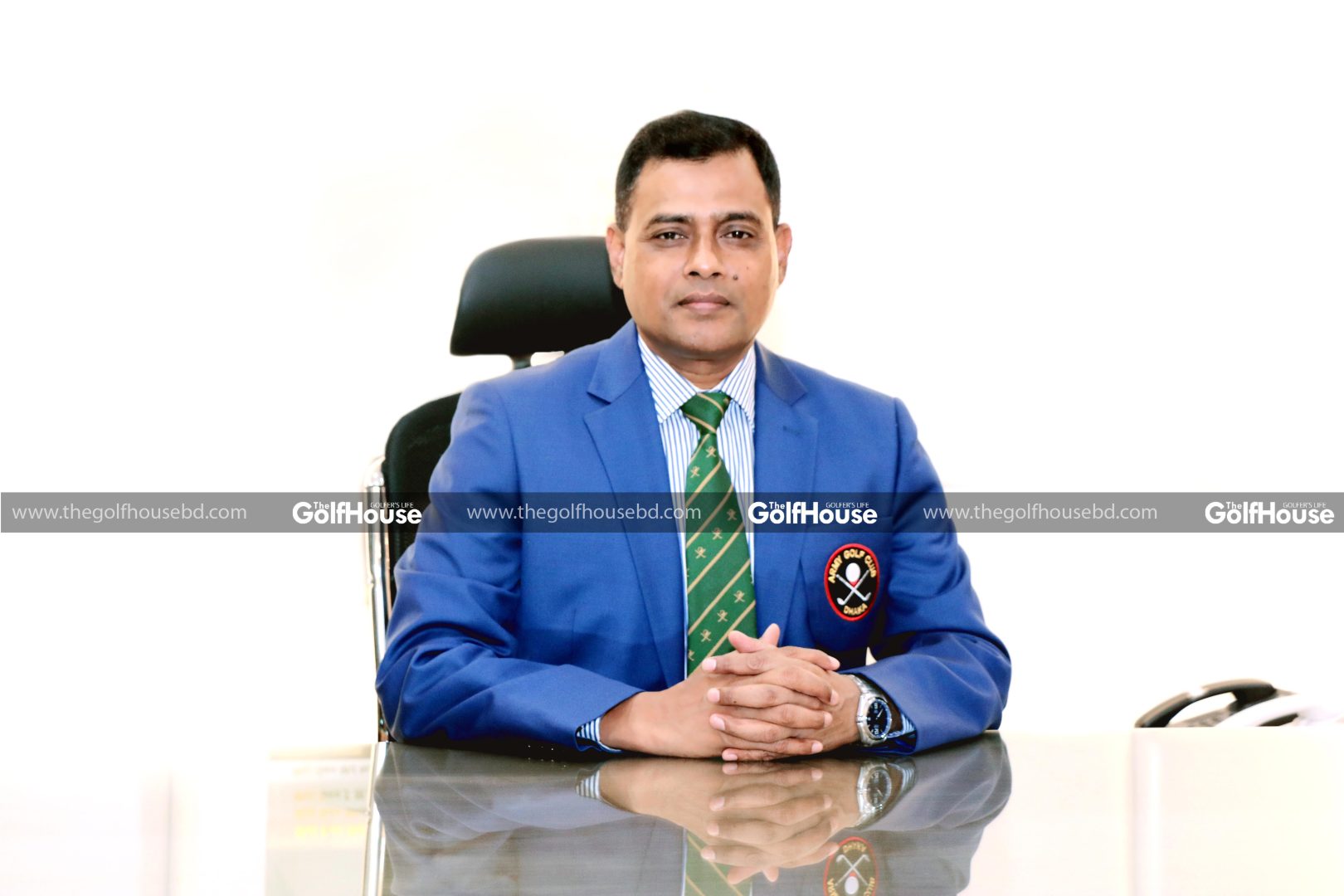 Do you have any package for youngsters in the country? It is one of the few sports which is yet to hit the school levels. Do you have any plan to get the sports in schools?
Yes, l always believe that youngsters' increased participation in golf can bring significant laurel for Bangladesh. Through BGA I took an initiative to train school boys and girls. It has helped school-going children grow the habit of seeing and playing golf from the very beginning of their life.
Caddies play a major role in the sport in our country. Any plan for these people?
Yes, our continuous effort is to support them in all aspects so that they can improve their game and at the same time guide amateur golfers to improve their game. Recently we conducted a train-the-trainer course so that caddies can contribute more in amateur golfer's learning .Talent hunt program is always ongoing to select talents from this group. They are given the opportunity to play on the course and practice at the range regularly.
What should be done to boost this sport?
Firstly, BGA has to be functioning with full vigor to train different level of golfers.
We are doing that currently and it will be increased further. Secondly, increasing awareness at all levels will grow interest and thus the game of golf will get a boost. Thirdly, media, both television and print, may take measures to promote this sport significantly. Finally, corporate bodies which have the capability to sponsor golfers and clubs should come forward with good gesture to boost the game. If golf gets a boost, I believe as a nation we will get big exposure at the international arena.
……………………………………………………………………………………………………………….
Also Read: 'I WANT TO GIVE BACK TO THE COMMUNITY'
……………………………………………………………………………………………………………….
Do you agree with the saying that this sport is only for the elite?
Golf is an expensive sport, especially due to the maintenance cost of the course. But if
someone has an extraordinary talent, all kinds of support will be extended to him or her by the Bangladesh Golf Academy so that the talent flourishes.
What are the current activities of Bangladesh Golf Academy?
We are offering a number of courses to different categories of golfers. These include foundation course, intermediate level course, advance level course, train the trainer course, etc. Besides, BGA is conducting different kinds of seminars to develop the game particularly focusing on the introduction of new rules. Recently BGA conducted a day-long international seminar on rules of golf under direct guidance from R&A.
Army Golf Club is a major nine-hole golf course in our country. Say something about this golf club.
Army Golf Club (AGC), with its motto "Golfing under the wing", is dedicated to rovide world class golfing facilities to the golfers in Bangladesh. With high standard of course maintenance, AGC prepares itself every day to attract golfers from all areas. The newly inaugurated Golf Café provides attractive food and beverage with outstanding ambience. AGC also provides various club facilities including swimming pool, sauna and steam bath, gymnasium, physiotherapy, barber shop etc. Recently the light facilities on holes 8 and 9 helps golfers play at night.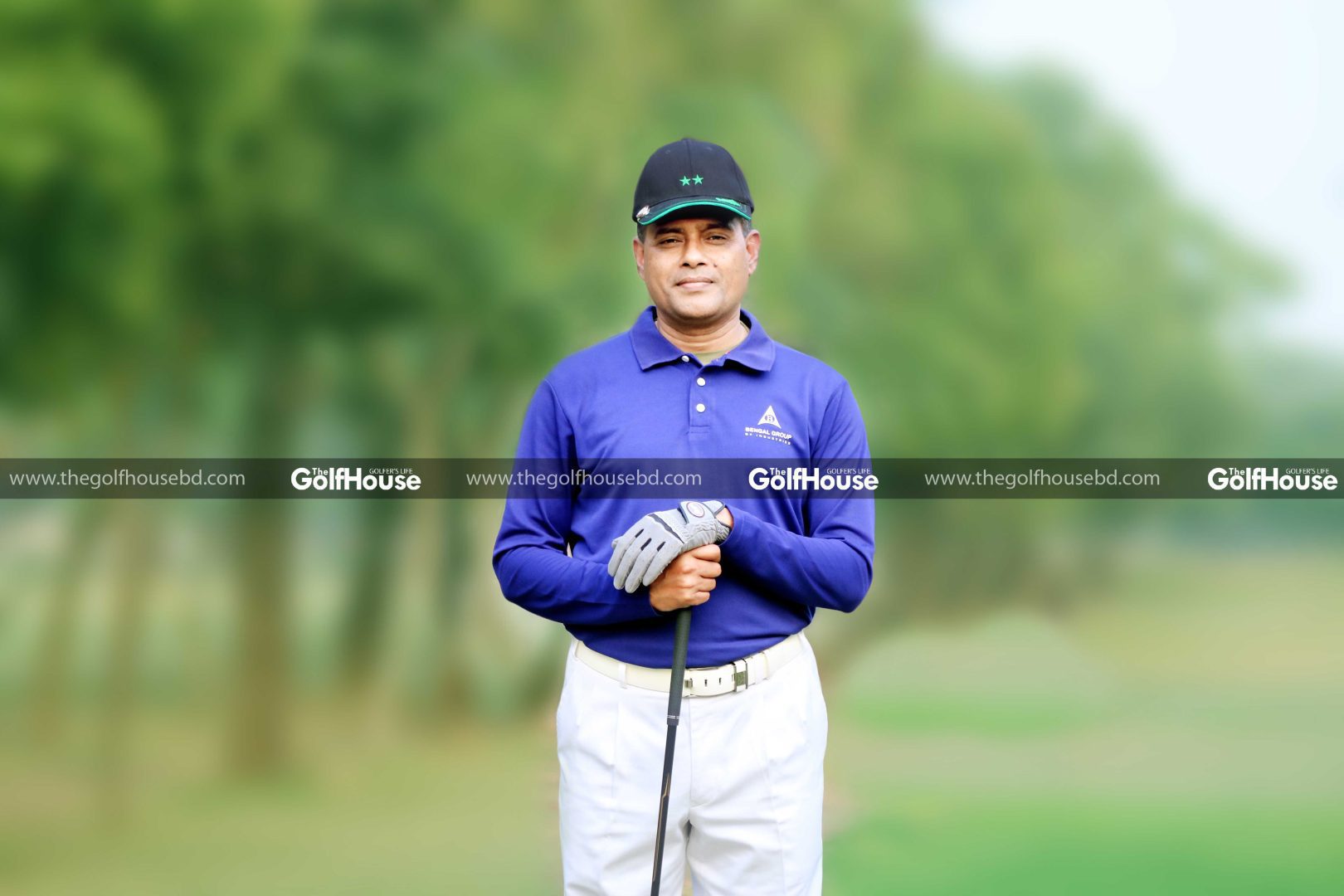 TheGolfHouse is promoting a tagline which is: Golf will be the second biggest sport in Bangladesh by 2025. How do you see this ?
It's a great effort. I wish TheGolfHouse becomes successful in achieving this target .I will be very happy to see it come true.
Do you feel that government should play a role in promoting golf like other sports?
Of course it can and it is already providing support.
What sort of role can our media play in promoting golf?
Media has played a crucial role in bringing golf to the limelight. Local golf is getting more media coverage than it used to get a few years ago. The expansion of golf has been possible due to the role played by the media. TheGolfHouse, our solitary media partner, successfully proves itself as an excellent medium for Bangladesh golf to promote the local players and club activities. I must say, it is an international standard golf publication. Bangladesh will be benefited by the promotions and media coverage that this magazine is providing. I hope TheGolfHouse and its chief pursue the splendid effort with more enthusiasm and inspiration overcoming all shortcomings.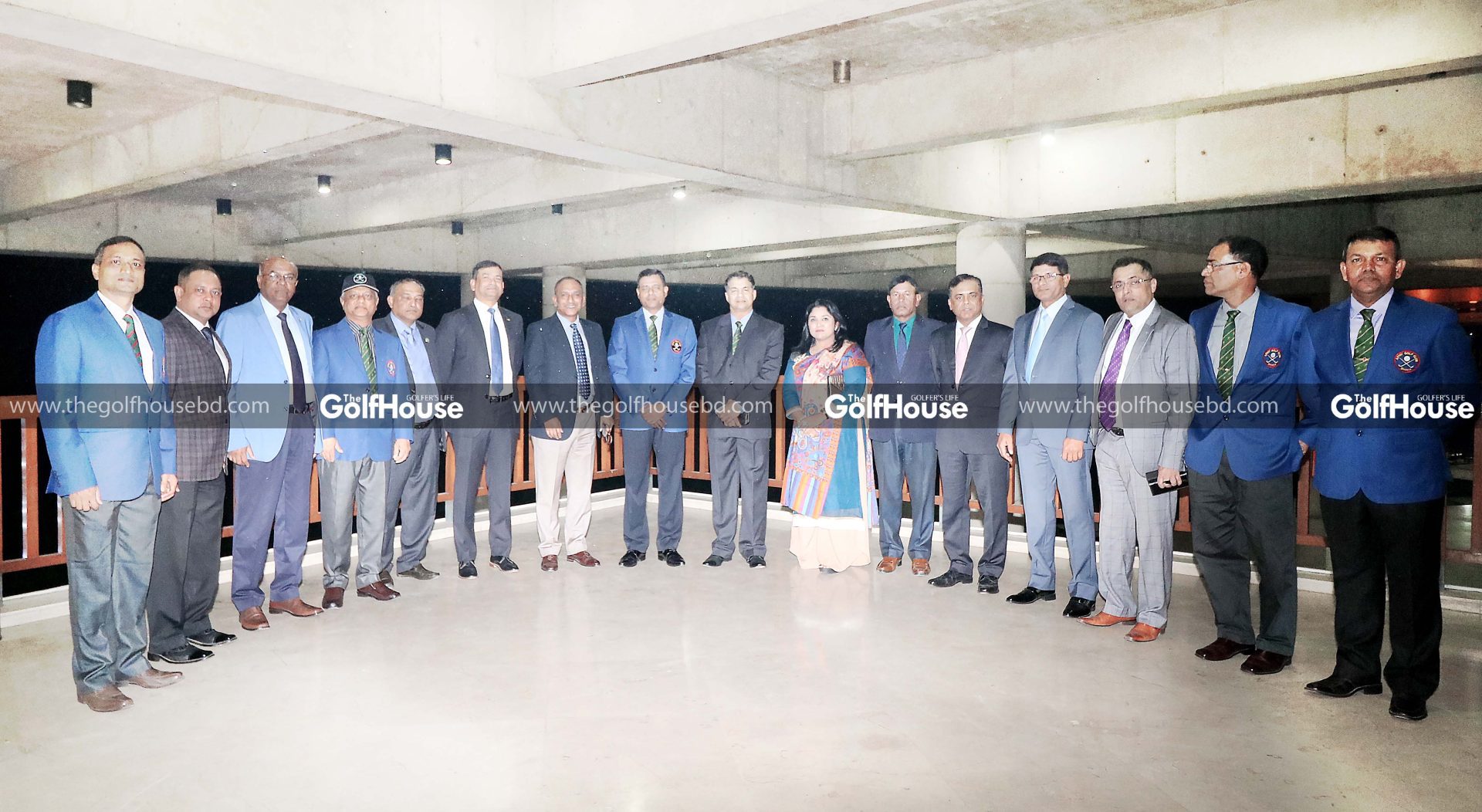 What are your passions outside of golf?
Reading books on contemporary issues and self-development.
What is your favorite holiday destination?
Going to village where I took my first step as a child.
Last but not the least, our magazine is promoting golf and tourism since 2015. Any advice or suggestion in this regard?
I honestly respect your effort in promoting golf and tourism. This will certainly bring good reputation and economic development for Bangladesh. I sincerely wish you all the best.