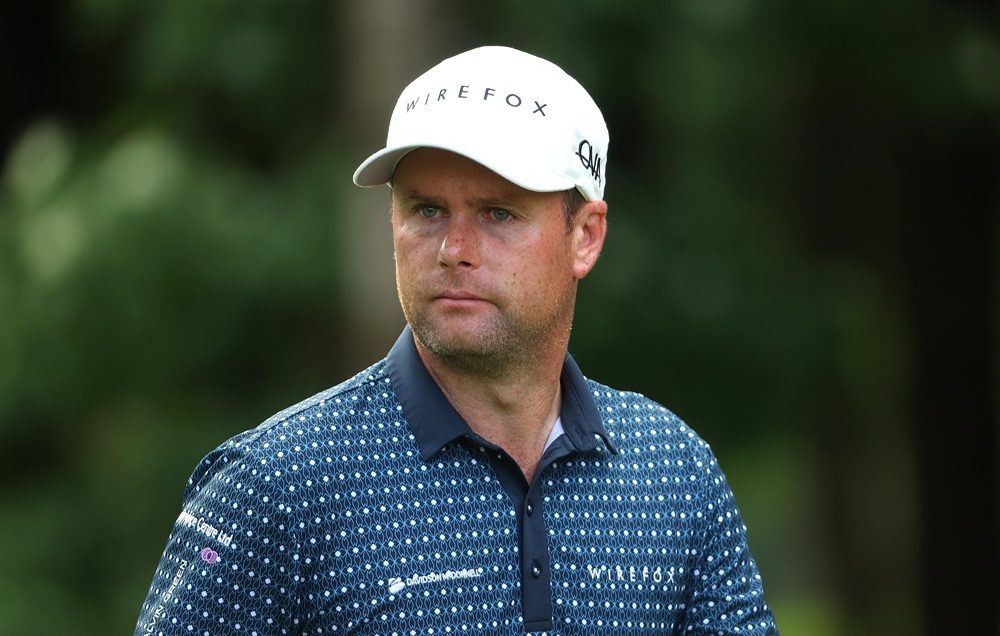 Tournament Preview
The drive for inclusivity in professional golf continues apace this week as male and female players share the stage at the ISPS HANDA World Invitational presented by Modest! Golf Management, which is tri-sanctioned by the European Tour, the LPGA Tour and the Ladies European Tour.
The great and good of the men's and women's game converge in Northern Ireland for the second mixed event on the 2021 Race to Dubai, following closely in the footsteps of June's Scandinavian Mixed hosted by Henrik and Annika.
The victor that week in Sweden, Jonathan Caldwell, happens to be the leading home hope this week in County Antrim. It was the 37-year-old's maiden title in a roller-coaster career which saw him work in a golf superstore just to keep his European Tour dreams alive.
Caldwell is sure to get a hero's welcome when he tees it up at Massereene Golf Club on Day One. The 288 players – 144 men and 144 women – will each play a round at Massereene and a round at Galgorm Castle Golf Club over the opening two days, in the separate men's and women's 72-hole strokeplay events.
A second round cut will reduce the field for each event to 60 and ties, and then to 35 and ties after the third round, before a male winner and a female winner are decided on Sunday.
Among those joining Caldwell in the men's field for the second event of the UK Swing are four-time European Tour winner Andy Sullivan, the most recent winner on tour Nacho Elvira and John Catlin – who won the Dubai Duty Free Irish Open at Galgorm last September.
The women's field – split evenly with LPGA Tour and Ladies European Tour players – is also a strong one, boasting former Major winner Georgia Hall, World Number 14 Jeongeun Lee6 and local rising star Olivia Mehaffey, among others.
Player Quotes
Jonathan Caldwell: "It's going to be great. I'm looking forward to seeing some familiar faces, family and friends out there throughout the week, so I'm hoping I can find some form and give them something to cheer about.
"I get a buzz off playing in front of family and friends and obviously they enjoy coming and watching me play. Obviously yes, it adds that little bit of extra pressure, you're trying to do well, you're trying to be in position over the weekend to give them the thrills that they want, but at the end of the day I've got to hit the shots and do my job and hopefully the rest takes care of itself really.
"I'm more familiar with Galgorm obviously, having played quite a few events over the years there. It's certainly playing different this year than it has in years past, a little firmer, less rough. I mean, I can see the scoring being better than it was last year at the Irish Open with the rough being so thick and playing softer and longer."
Andy Sullivan: "I think The Open was one of them where I didn't have any expectations going in because I got in last minute and I felt like it was just all right. I almost took it as a normal tournament. It was laid back that week.
"I played nine holes Tuesday, nine holes Wednesday, so I wouldn't say I had the best preparation going into it, but I felt really relaxed. I was playing nice golf leading up to it. In a way I felt probably more relaxed than I've ever been going into a major. It was quite refreshing, and obviously the first two days was amazing. Obviously with the crowds there and being with Blandy on the first tee, hitting the first tee shot, it's always good fun.
"I don't know, it maybe is my last name, Sullivan, maybe the Irish fans just take me as one of their own. But I always get a great reception here, and it's brilliant. I love the fact you come to Ireland or Northern Ireland and the banter they throw at you on the golf course, I love feeding off it.
"I really enjoy it, always really enjoy it. I've always seemed to play quite well in Ireland and Northern Ireland so it's actually nice to come back to places where you feel comfortable and it feels like home."
Georgia Hall: "It's obviously a very different event, which is always nice to change it up a bit, as well, and to be playing on the same courses as the men, even though we're not kind of competing with them, I think it will still be a great event, and I look forward to teeing it up tomorrow.
"I've had some really good results in the past couple of months. I had a good major championship at KPMG and the week before finishing sixth in America, too. I feel pretty good at the moment. Obviously had good results, and at a good point, I think, in the year to try and continue that for the next few events.
Olivia Mehaffey: "This week is very special to me. Growing up we never had an Irish Open when there would have been a time that I would have been playing in it; it was kind of before my time. So to get to play here and to play here as a professional is also very, very special, close to home, and I'm sure I'm going to have a lot of people out this week supporting. I don't get to compete that much at home, so it's very, very special to me this week for many reasons.
"It's amazing to play with the guys and to play in an event with an equal prize fund. I think it just really takes the game to the next level. I think it really helps with the female game and the recognition. I think the guys really enjoy being alongside us. I hope in the future we're going to see more events like this. I think it's very unique and very special, and obviously great to be here.
"I think it's so good for the women's game and the men's game, as well. I got a few messages from younger girls saying they were going to come out this week, and to me that's very special to have that role model figure. I feel like I've been playing this role this week for many of these girls, and if we help grow the game by a few more people this week, I think that will be very special."