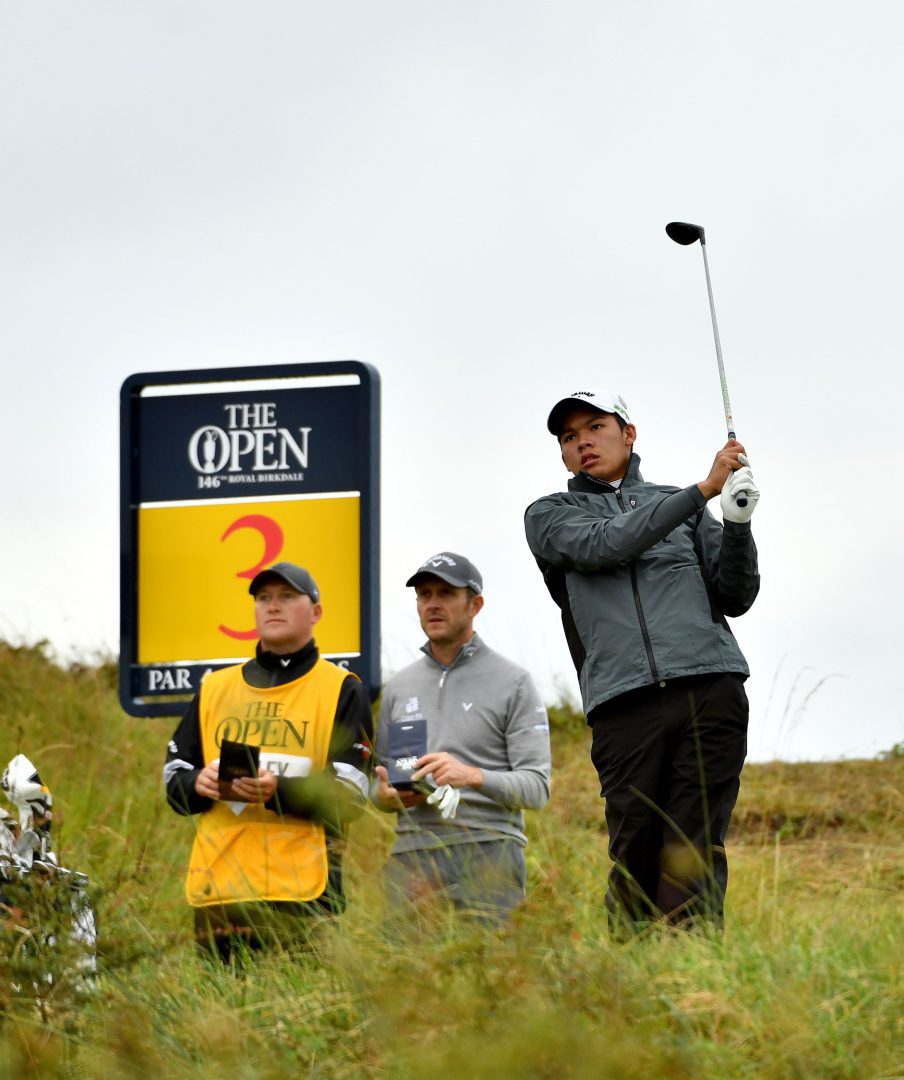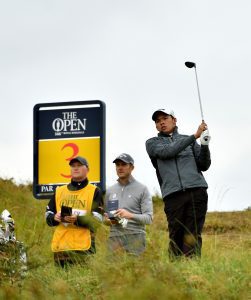 Southport, England, July 20: Thai star Thongchai Jaidee recovered from an opening double bogey as he returned with a battling even-par 70 in the first round of The Open on Thursday.
The three-time Asian Tour number one lamented a wrong club selection on the challenging par-four first hole but stayed calm under pressure as he returned with four birdies against two bogeys at Royal Birkdale.
"I started very bad because I used a wrong club. I should use a three-wood but I used a driver and my ball ended up in the bush. Luckily the rain stopped after my tee shot. I calmed down after that and my game plan worked," said the 47-year-old.
"After the double bogey, I told myself to forget about that hole because there are many other holes where you can recover. There are two par fives on the back nine and I knew I could score there which I did," added Thongchai.
His best birdie of the day came on the par four ninth hole when he brilliantly hit his second shot from the rough before holing a five-foot birdie.
"Every hole is challenging here but I had some good fortune because the wind was in my favour on two holes so that was good. The birdie on hole nine was the best because I hit my tee shot into the left rough but left with a birdie. That a was good," he smiled.
"You need to focus 100% on this course because the (pot) bunkers are in play on every hole. Your mental game needs to be strong. If you can avoid the bunkers and find the fairway, you will be okay," said Thongchai, who is making his 11th appearance at The Open.
The 18-year-old Phachara Khongwatmai, who is making his second appearance at The Open, was delighted with his opening round performance where he traded three birdies against four bogeys and one triple bogey.
"I only had one bad hole (sixth). The referee said I was playing slow so I rushed my second shot and got into trouble," he said.
"Overall I'm still happy with my game. I didn't feel nervous on the first tee. When I made my first birdie (fifth hole) I didn't think too much of it because it was still early in the round. You can hit one bad shot here and you are dead," said Phachara.
He is now feeling positive and confident of making the cut after a decent start. "I think I have a chance now. The conditions were very bad early in my round but I still made par. I'm very happy with how I played. I look forward to tomorrow, hopefully weather is not so bad!"