BGF's secretary general and club captain of Kurmitola Golf Club, Brig Gen Quazi Shamsul Islam, believes the night golfing facilities being introduced at the KGC would add value to golfing in Bangladesh.
Q: Tell us about the recent activities of Bangladesh Golf Federation.
A: Let me first touch on what we did last year. In KGC, we started with the Captain's Cup and finished the season with the President's Cup. Our national team participated in eight to ten international tournaments and brought results too. We have structured scheduling for next year and nothing from the last season will be missing in next year, rather we will try to add new tournaments in the coming season. We are also introducing two things: Firstly the off-peak and peak season tournaments, and secondly the night golfing tournaments. Night golfing is the most recent addition to our facilities, which would allow golfers to drive at night under floodlights. Hopefully within a month or so we will be able to illuminate four holes. If it is successful, we will go to the next phase i.e. illuminating the Front Nine.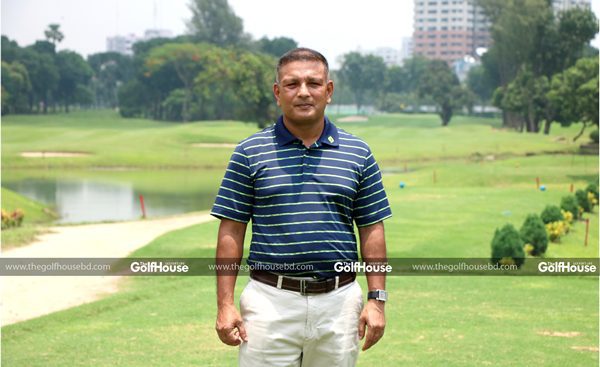 Q: What do you think would be the impact of night golfing?
A: It will definitely add a new dimension. I haven't heard yet of any practice of night golf tournament anywhere. If we can hold night golf tournaments, Bangladesh can be regarded as a pioneer in this case. We got enough sponsorship for installing this illumination facilities, which shows that people are interested in it.
Q: Was night golfing part of members' expectation?
A: Our golfers in the past also wanted this and the club attempted for it. It was there back in '80s in limited scale. But in those days concept of consuming electricity for night golfing was not at par with the national electricity situation. But now we have the technologies to compensate. The amount of electricity which  will be used by the club for night golfing will be generated by solar system. The project is eco-friendly, cost effective and time worthy.
Q: What is the schedule for night golfing?
A: In current phase we can use the Driving Range from the sunset for two hours of facilities. Very shortly we are going to complete illuminating 4 more holes. So, late starters can finish late due to illumination of last two holes both in front and back nine. When we complete the illumination of front nine, Members can Tee Off after sunset and play for 3 hours. Members interest will guide us for subsequent extension of illumination.
Q: Say something about the sponsors of this project.
A: I should not tell about them till we execute the programme. You have already seen the sponsor of our recently inaugurated Driving Range i.e. Orion Group. We will introduce the sponsors when we finish with the projects. But to be frank, we have got a lot of inspirations from sponsors.
Q: Say something about the Asian Tour event for next year. Has there been any negotiation with any new sponsors since the three-year contract with Bashundhara Group has run out?
A: We are very hopeful to bring the Asian Tour again. We have many interested sponsors who want to sponsor this event.
Q: A private golf course recently became affiliated with the BGF. Tell us a bit about it.
A: We have a policy support through BGF for this. If any course can meet the minimum standard of golfing, can be recognized as golf entities. Arunima Resort came up and proved their standard with respect to BGF policies. Hence, they are a subscribed entity under the BGF from now.
Q: The GolfHouse is going to celebrate its second anniversary. What are your thoughts on the magazine?
A: I'm proud of this publication. Golfing as an event has to be promoted by all concerned. The way GolfHouse is upholding the activities of the BGF, Golf Clubs and the professional golfers is really praiseworthy. The magazine is an undeclared partner of ours and i consider it as an ambassador of golfing.