Wade Ormsby, understandably, says that after COVID-19 played havoc with last year, he almost forgot he actually won a tournament, the Hong Kong Open. But when we spoke to him, last week, about that dominant victory ― exactly a year ago today ― the memories quickly came flooding back.
To say Wade Ormsby was a driven man, seeking redemption, at last year's Hong Kong Open at the Hong Kong Golf Club is probably an understatement.
There was real sense of commitment and purpose to his second victory in one of Asia's blue-chip events and it all stemmed from bitter disappointment a few weeks earlier.
He had been in contention at the Australian PGA Championship at RAVC Royal Pines on the Gold Coast, but dropped shots over the inward stretch and watched his famous compatriot Adam Scott march to victory.
"I gave myself plenty of opportunities, I just kept on messing up in the last 10 to 12 holes," said Ormsby from his home in Adelaide.
"I tried to figure out what was wrong and I realised the mental part wasn't playing ball. I had to do something about that in those few weeks off because I wasn't a very happy camper. I was really driven after my annoying drive to the airport, Sunday night after the Australian PGA."
And after his wife also advised him not to go back on Tour until he had fixed the issue he says he sat on the couch one night and went through all his possible solutions.
This process led him to make contact with Noel Blundell – one of Australia's leading sports psychologists.
"He has been around a long time and I found him," said Ormsby.
"I sent him an email and he replied to me straight away. I told him what I was feeling and we got straight to work, did a few intense sessions and away we went. I worked on getting my mind under control, working on my pre-shot routine, and just putting everything in its place from a mental point of view."
Fast forward to Hong Kong, and Wade Ormsby 2.0 stepped onto the famous fairways at Fanling, home of the Hong Kong Golf Club.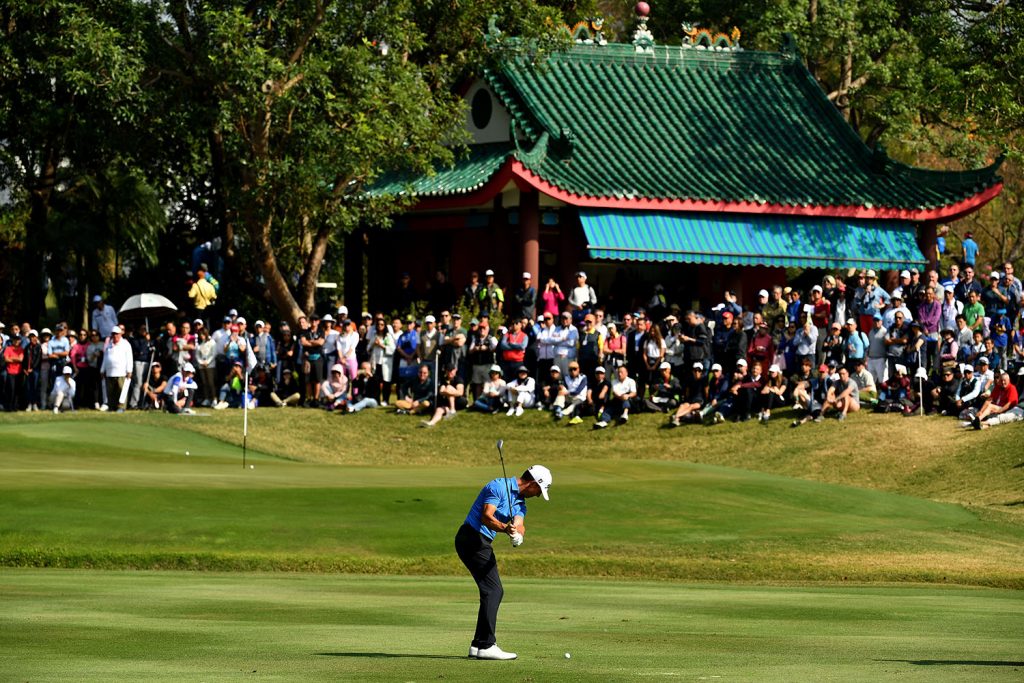 He was considerate enough to let someone share the lead with him on the first day, Japan's Tomoharu Otsuki. They shot five-under-par 65s.
But thereafter, Ormsby was rarely challenged, thanks to three stunning 66s.
He had a two-shot lead at the halfway mark, and was three ahead after the penultimate day.
And come Sunday afternoon, his four-round aggregate of 17-under-par 263 was four better than the man in second-place, Ireland's Shane Lowry – the reigning Open champion.
Ormsby earned a cheque for US$180,000 and became the second wire-to-wire winner of the Hong Kong Open after England's Aaron Rai (2018).
He says: "I made a messy bogey on the first hole on Sunday. I turned a double bogey into a bogey thanks to making a 12 footer. So that was quite key. But I then birdied two, three and four and that really swung the momentum back my way. If ever there was a time I was going to stumble it would have been at that point."
Throughout the week he drew upon the work he had done with Blundell – which was key in helping him handle the intense pressure that came with leading from start to finish.
"I felt like I knew how to control my thoughts for once. I had led the tournament that long and just figured I should keep doing what I was doing and I would be fine," added the 40-year-old, a three-time winner on the Asian Tour who currently leads the 2020/21 Order of Merit.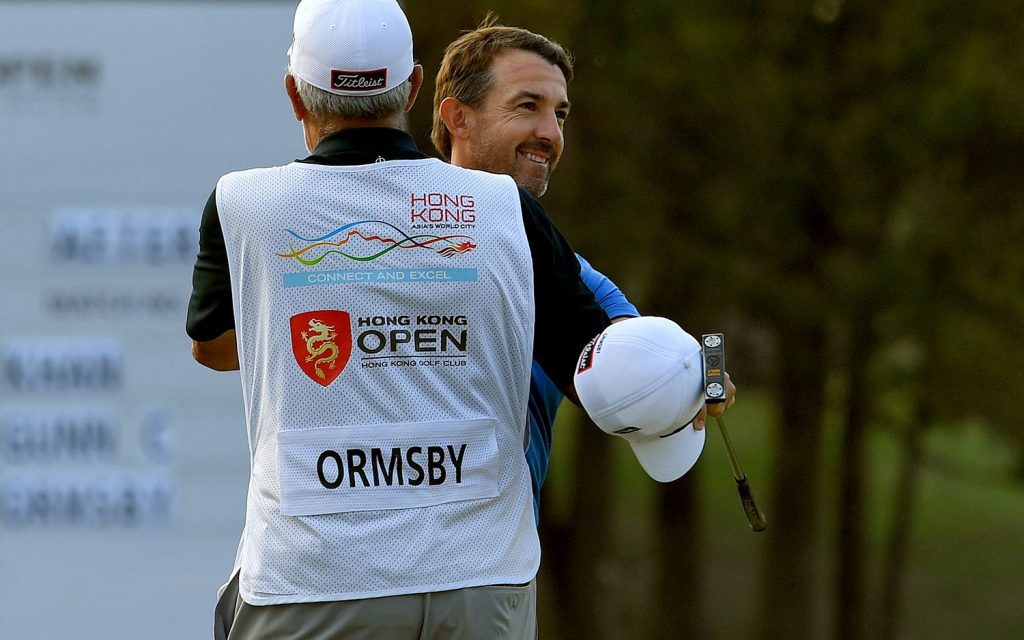 "There are a lot of different techniques sports psychologists use to work on: breathing, pre-shot routine and keeping the messages simple in your head. It is a combination of those things I used. I kept on going to them out there when you kind of need them. They don't always work at the same time depending on your situation and how you are feeling. I was working very hard internally even though it might look pretty easy from the outside."
He says Australian Marcus Fraser, his best friend on Tour, was there to give him a beer on 18 when he won but there was not much chance to celebrate as they flew off that night to the next event in Abu Dhabi – which is where he is heading to next week to start his season, with three events in the desert.
Ormsby triumphed in far more dramatic circumstances when he first claimed the Hong Kong Open in 2017. He was four behind SSP Chawrasia at the turn in the final round but was let back into the tournament when the Indian triple-bogeyed the ninth.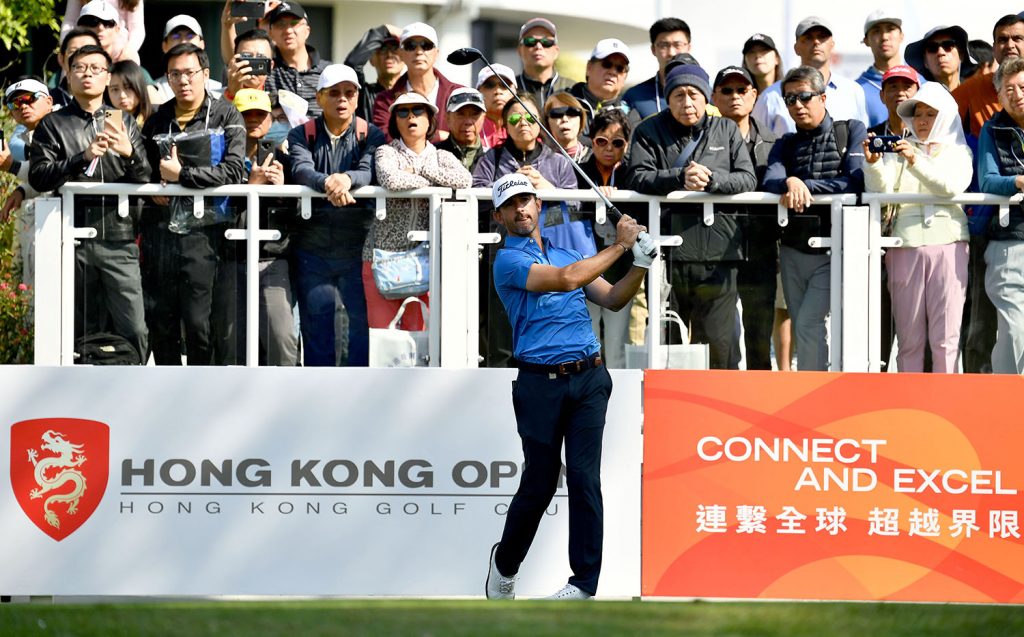 By the 18th, the Australian had a two-shot lead but he three putted for a bogey meaning Spain's Rafa Cabrera Bello needed a birdie to win or a par to force a play-off. Fortunately for the Ormsby, Cabrera Bello carded a bogey to hand the Australian the biggest win of his career.
And why does Ormsby play so very well at the Hong Kong Golf Club?
Well, it's just a matter of patience.
He says: "We all know Hong Kong Golf Club, it is a tricky place and you have to play it the way it is set up and don't overpower it. Everyone has to play from the same spots more or less. It is a lot more about position and being patient. That is one of the fun things about it. And that's why I like it so much and play well there."