Asian Tour's Communications Director and worldwide recognised one of Asia's top golf writers Chuah Choo Chiang is move on to working with the PGA TOUR based in Kuala Lumpur, and will commence work from Monday, August 21.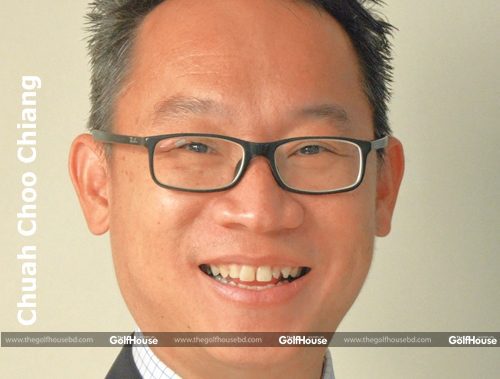 In his career with Asian Tour, he covered 18 seasons with the task of overseeing all of the Association's communication media; creating new, relevant and interesting content for the member associations and their members, as well as ensuring the Asian Tour's member organisations communicating as effectively and efficiently as possible between each other.
"Today will be my last official day with the Tour and I would like to thank all of you for your friendship, support and cooperation over the years which have truly made my journey with the Asian Tour all the more memorable and enjoyable," Said Chuah Choo Chiang
"From Qualifying School in January 2000 to my last tournament at the Queen's Cup in Koh Samui recently, it has been a wild and enjoyable ride being part of a team narrating the growth of the region's premier tour and its growing band of gung-ho golfers," he added.
Chuah said "The privilege of being in a front row seat watching and chronicling winning moments and sharing the agony of defeat encountered by Asia's leading golfers has been a money-can't-buy experience,"
"It has been a privilege being a storyteller for the Asian Tour and I am very confident the Tour will continue to grow and thrive in the years to come." He added.
Ong Cheow Eng has been appointed as the new Director of Communications and will commence work for the Asian Tour from October 1, 2017.