St Andrews, Scotland, August 7: The Asian Tour has become an affiliate of The R&A enabling both bodies to work more closely together for the development of golf in Asia.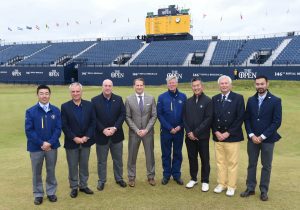 The R&A will provide support for the Asian Tour's developmental tour and will engage with the tour on Rules education and development projects. The tour will now also be represented at The R&A's quadrennial International Golf Conference in St Andrews.
Martin Slumbers, Chief Executive of The R&A, said, "We are delighted that the Asian Tour has become affiliated to The R&A and look forward to supporting its efforts to assist more elite amateur players to make the step-up to the professional ranks. One of our goals in Asia is to create more pathways for talented young players to emerge.  Strengthening our partnership with the Tour will enable us to provide greater support in this important aspect of the sport."
Josh Burack, Chief Executive Officer of the Asian Tour, said, "In 2010 we set up the Asian Development Tour.  Over the past 7 years the ADT has expanded to over 20 tournaments per annum and provided a great pathway onto our main tour and the world stage of golf.  Now working with the R&A we will create some playing slots for top amateur players in Asia to compete against our professionals on the ADT.  We are proud to announce this new partnership with the R&A as we collaborate to strengthen golf in Asia."
The Asian Tour will join The R&A's global network of more than 150 affiliates to promote and develop golf in accordance with the official Rules of Golf and the Rules of Amateur Status.  The Asian Tour is the first tour outside Europe to become an R&A affiliated body.  It joins the European Tour and Ladies European Tour which are existing R&A affiliates.