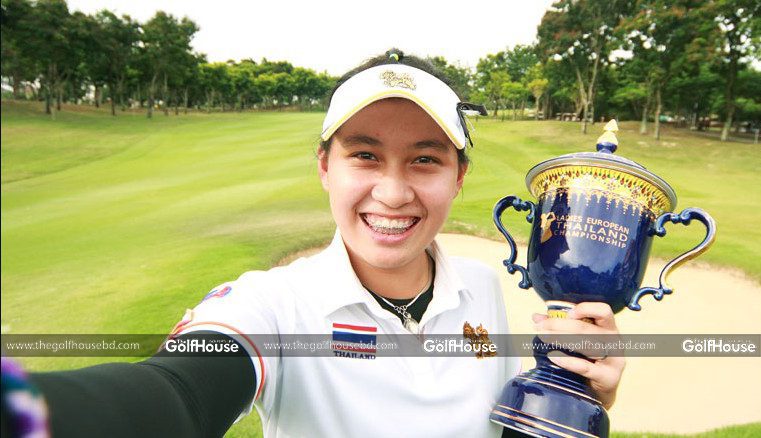 Thai teenager Atthaya Thitikul has written herself into the history books by taking Lydia Ko's title of being the youngest winner on the LET.
How was your golf game at the age of 14? Atthaya Thitikul has just become the youngest ever winner of a professional golf tour event – in her home country, no less.
The Ladies European Tour needed a feel-good story after the cancellation of a fifth event this season.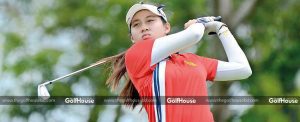 And it was provided by Thitikul, who turned 14 in February, with victory in the LET's Thailand Championship at the Phoenix Gold Golf & Country Club in Pattaya on Sunday, July 9, 2017.
But, due to the teenager's amateur status, she will not pick up the €45,000 first prize. That will instead go to Mexican Ana Menendez, who finished two shots back in second.
"I'm so happy and proud of myself," Thitikul told the LET. "This trophy, I give to Thailand and the Thai people.
"I did not look nervous, but of course I felt nerves on the first tee and on the first hole. I did not think about the score."
Thitikul opened the tournament with rounds of 70, 71 and 70, but began the final round a shot behind Menendez. She was two shots clear at the turn after her opponent crumbled on the front nine.
Menendez got back within one at 11, but Thitikul calmly slotted home a 10-foot birdie putt at 15 to regain her two-shot lead and that's how it stayed after closing out with a level-par 72.
"I committed to every shot I hit and stayed relaxed," she added. "My caddie helped me a lot, not to think too much, to focus on my game plan and to plan the tee shots and second shots."
On why she chose golf as a career path, she added: "My family do not play golf. When I was younger, aged six, my father told me to play sport and he offered tennis or golf and I watched golf on TV and I liked it."
Thitikul, at 14 years, four months and 19 days, has bettered Brooke Henderson's previous record by almost half a year. Henderson won a 36-hole event on the Canadian Women's Tour in June 2012 aged 14 years, nine months and three days.