Musawath Shams Zahedee, Member, Board of Directors of Radiant Pharmaceuticals Limited, is an uprising businessman in the corporate sector, and a keen golfer of Kurmitola Golf Club. He has been playing golf since childhood, making his debut in Junior-golf, and gradually establishing his footing as a profound and successful Amateur golfer in Bangladesh.
Musawath Zahedee's golf-accolades incorporates several wins and top-finishes in an array of tournaments. Notably, are the 2nd Runner Up and 1st Runner Up finishes in Player of The Year standings in 2012 and 2017 respectively, the 36-Hole Best Gross winner in The Aga Khan Gold Cup 2017, as well as finishing 1st Position in the KGC Club Championship 2017, thus, becoming the youngest Club Champion of KGC.
Musawath Zahedee believes golf needs more investment in infrastructure and facilities. His parent-company (Radiant Pharmaceuticals) is proactive in sponsoring tournaments in peripheral golf clubs, while simultaneously promotes the development of infrastructure and facilities of the not-so developed golf clubs.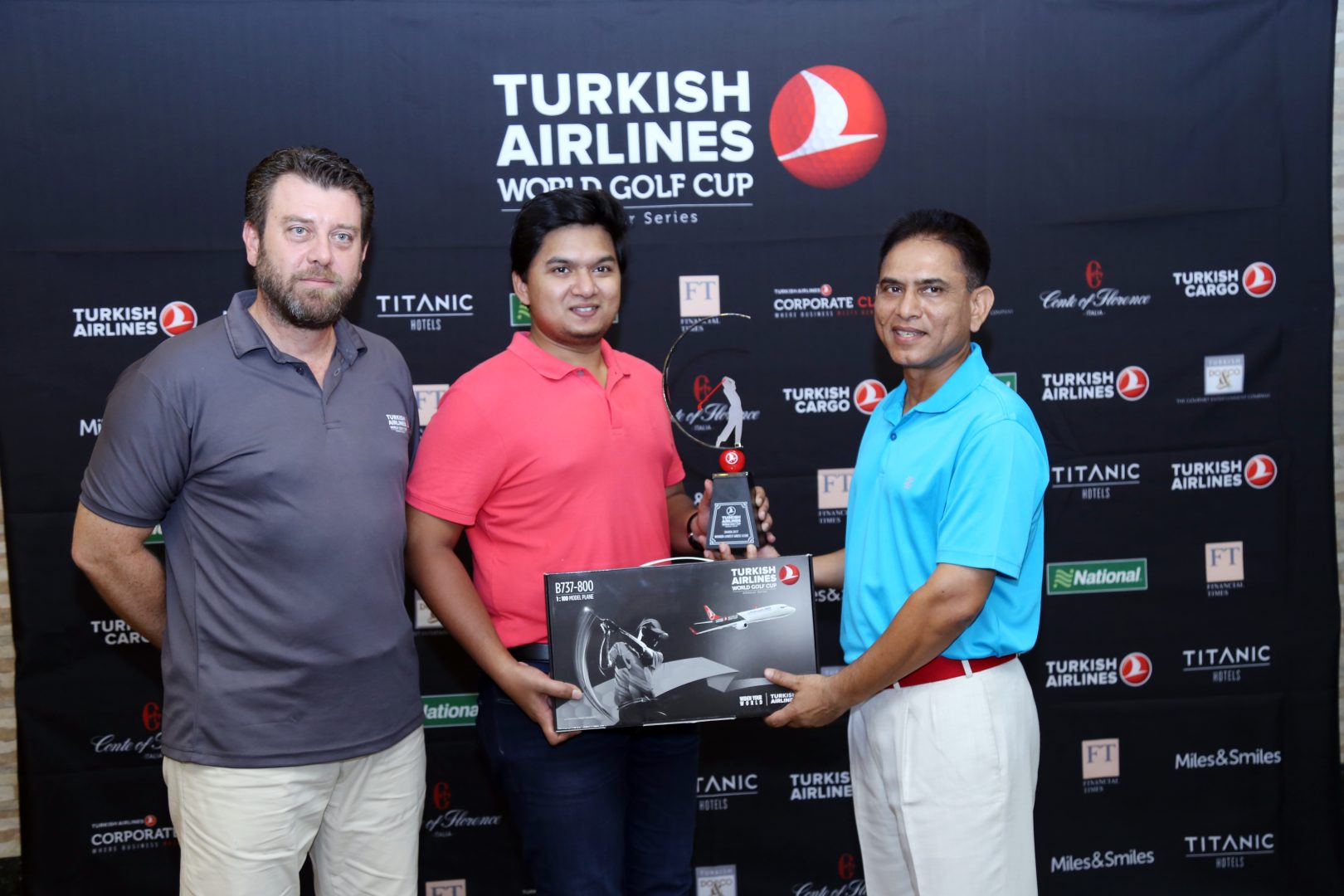 Q: How did your involvement with golf start?
A: My interest in golf started in 2002. My father had become a member of KGC around that time and through him I got introduced to golf. Afterwards, he became more preoccupied with his business and couldn't give much time to golf. But I picked up the game and continued playing ever since.
Q: How do you feel as a winner of Player of The Year award and the Champion of KGC Club Championship?
A: Finishing 2nd in the year-long Player of The Year standings, and followed by the top performance in the KGC Club Championship, obviously this was one of my best years in golfing. It became even more aromas as I could play a full season after a long absence from golfing. In the 2011-12 season, I finished 3rd in Player of The Year standings, before leaving for my Undergrad and Postgrad studies in London. After a recess of four years, the 2016-17 season was my first full season. It feels great to have such an amazing comeback, eventually becoming the "youngest" Club Champion of KGC! It's a terrific feeling, indeed!
Q: What is your current golfing routine?
A: My golfing routine has changed dramatically. When I was a student, golf was pretty much my second priority. Ever since I started working in Radiant from August 2016, I have to percolate time for golf. If I'm lucky, I play thrice a week. However, the new night-ranges in KGC and AGC have been of significant advantage to me. I try to hit the range as much as possible, whenever I can make time after work.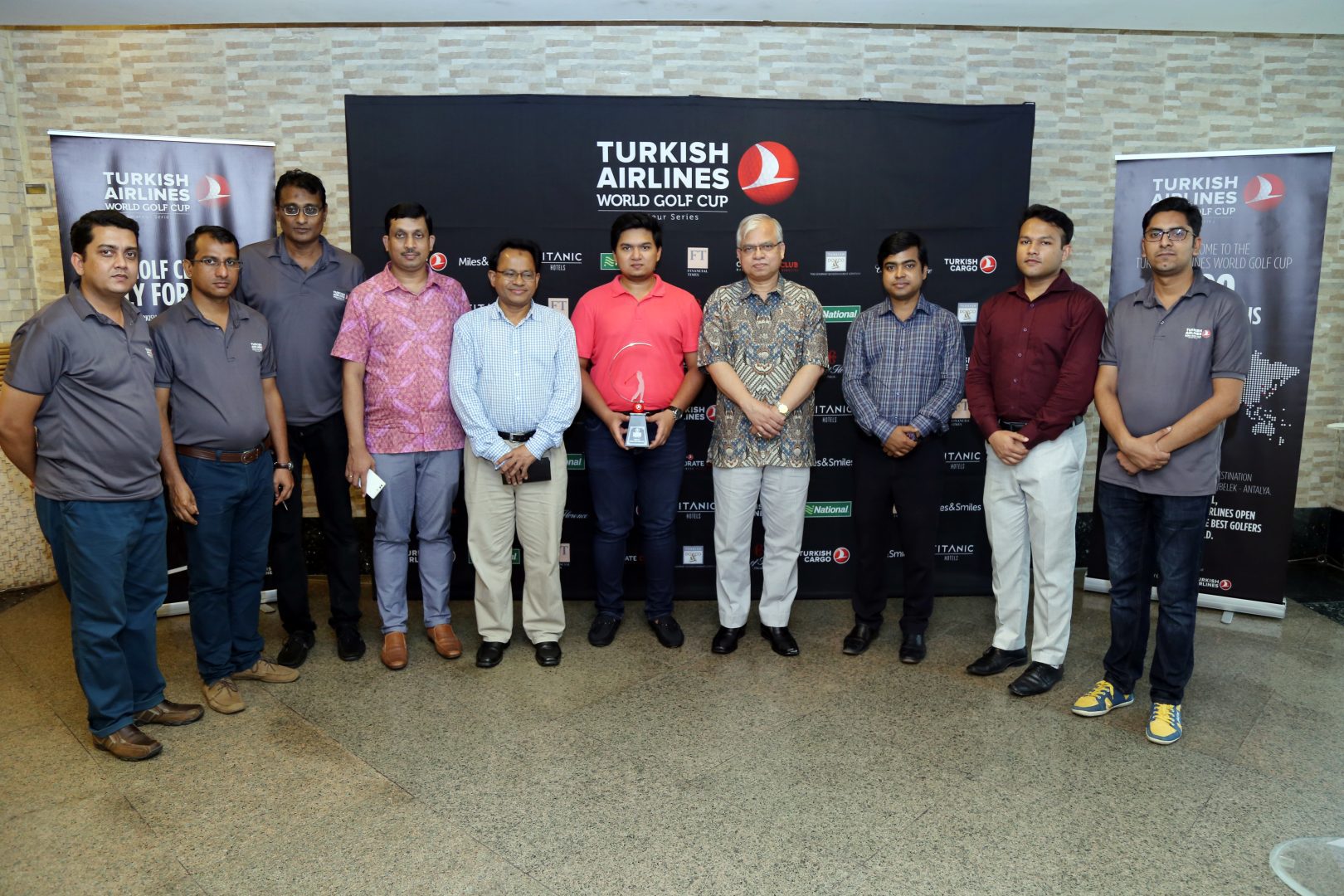 Q: Do you have any target of becoming a Pro?
A: Not really. Many of my fellow golfers and Professionals persistently asked me to turn Pro, but I don't think I can give that much time and dedication to golf now. Priorities change with time and circumstances.
Q: As a young person, what about the game attracts you most?
A: Everything: the whole package! If I have to narrow it down, the aspect that deeply attracts me towards golf is its ability to teach self-motivation, self-confidence and composure. This unique blend helps build up one's personality and character. How you carry yourself on the field, is a reflection of how you do it off the field.
Q: You're not only a golfer, but also a patron of the game and so is your family. Why so?
A: It's a sport in Bangladesh which is quite underrated: it shouldn't be like that. We in Radiant try to bring it to the people, give the game more exposure and play our small part as sponsors of tournaments in the KGC and other peripheral clubs.
Q: Any special moment in golf which makes you really happy?
A: One of my fondest moment in golf would be when I played The British Junior Open 2008 at Hesketh, England. Playing the tournament was phenomenal by itself, but what really holds a special memory is when I won the Qualifying Rounds in KGC, facing off competent players like my friend & playmate Porosh, who were as determined as me to win. Back then, only a handful of golfers were allowed to participate in the international tournaments. Thus the qualifying rounds were quite exotic. So, naturally me at my 16 representing Bangladesh in a major-league tournament, undoubtedly induced one of the most ecstatic and memorable moment of my career.
Q: Do you follow any golfer specially?
A: Not really. I don't even get time for my game let alone follow anyone else's these days.
Q: Which ones are your favorite golf courses?
A: Favorite course is obviously KGC, my home course. During my early University days in London, I played in some of the courses in England as I was inducted to my University-Golf Team. There was a course in London where I used to play often: Muswell Hill Golf Club. That was one of my favorite courses outside the country.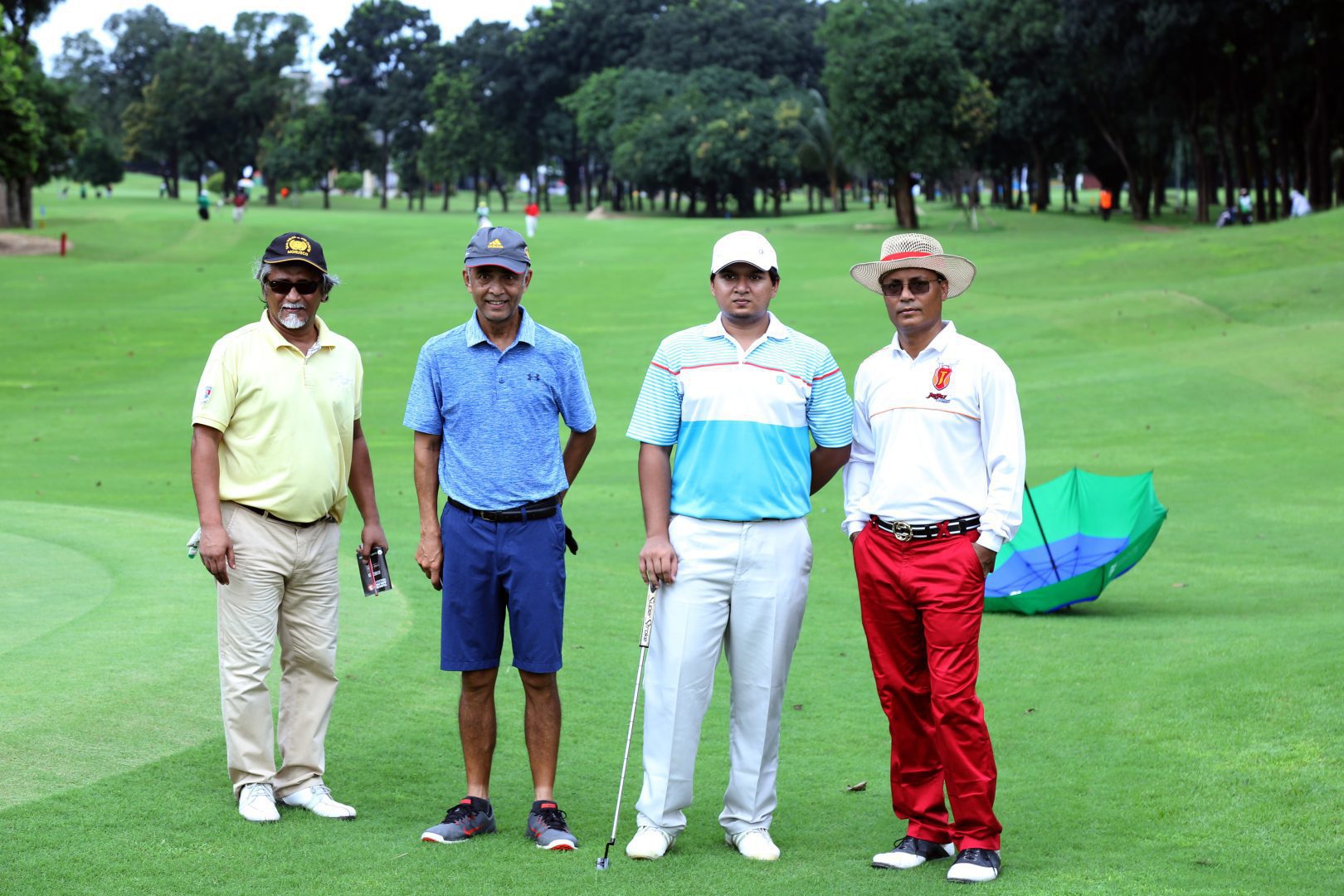 Q: What do you think about the future of golf in Bangladesh?
A: Going at this pace, I would say, golf has a bright future. I think Siddikur Rahman was a big inspiration for Bangladesh and he set an example that the golf can represent Bangladesh at the global stage. If we follow his path, golf has a bright future, especially considering the huge turnout of new players recently.
Q: Were you involved with any other sport?
A: I used to play other sports when I was in school. Football, volleyball, basketball, cricket…everything. Now, they've all filtered away leaving golf as my only game!
Q: People say golf helps creating or maintaining business networks. Do you also see it that way?
A: Well, there is a saying like that and that is true for any decent social club. Golf is a good way of meeting new people of the same spectrum. An 18-hole round of golf often works better than a month-long negotiation, and can create many new avenues in the process.
Q: Golf in Bangladesh needs more sponsors. Does your company have any plans to sponsor any event?
A: Radiant is particularly fond of sponsoring tournaments in the peripheral golf clubs. We are also supporting the development of infrastructure and facilities which will have a long-lasting impact to the golfing society. We feel that it is something more important and valuable than just sponsoring a tournament.
Q: TheGolfHouse, which is a small initiative to promote golf, is celebrating successfully completing two years of publication. What is your view of the magazine?
A: It was high time that we had a golf magazine!!! And, Golf House did just that. I'm really happy to see it's growth, and keeping up the good work by promoting golf. I wish nothing but the very best for the magazine.