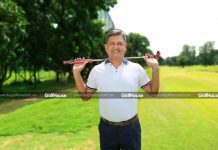 Major General Sheikh Monirul Islam (retd) served in the Bangladesh Army for more than three decades. In addition to commanding two Infantry Divisions, he...
Remembering HM Ershad Former President of Bangladesh Hussain Mohammad Ershad passed away on July 14 in Dhaka at the age of 89. He was an...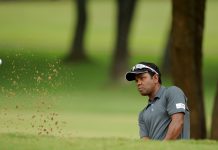 Bangladesh's premier golfer Siddikur Rahman finished tied 15th in the three-million-dollar Maybank Championship in Malaysia today. The 34-year-old exchanged three birdies against two bogeys in...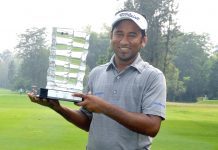 It turned out to be an unbelievable week for Bangladeshs Md Zamal Hossain Mollah who stole the show on the final day of the inaugural Bengal Open Golf Championship 2019,...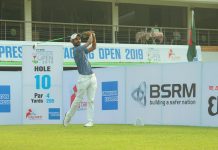 Teenager rookie Kshitij Naveed Kaul moves into second; Hole-in-one for Anura Rohana India's Rashid Khan powered ahead by two shots after firing a second round...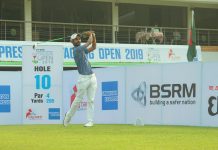 Indian duo of Yashas Chandra and Rashid Khan excel in unfamiliar conditions, hold first round lead at City Bank American Express Chittagong Open The Indian...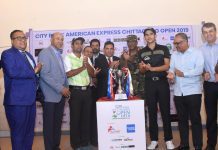 The third edition of the City Bank American Express Chittagong Open golf tournament will be held at the pristine Bhatiary Golf &Country Club (BGCC)...
Mike Round, Director Ladies European Tour Shares his thought on golf with TheGolfHouse. Like us: www.facebook.com/thegolfhousebd/ Visit us: ... source
I SWUNG 10 TO 15 BALLS INTO THE POND! Tanvir Shahriar Rimon, the CEO of Ranks FC Properties, (A Rancon Company) shares with TheGolfHouse...