Mike Round, Director Ladies European Tour Shares his thought on golf with TheGolfHouse. Like us: www.facebook.com/thegolfhousebd/ Visit us: ... source
I SWUNG 10 TO 15 BALLS INTO THE POND! Tanvir Shahriar Rimon, the CEO of Ranks FC Properties, (A Rancon Company) shares with TheGolfHouse...
FEEL PROUD FOR BEING PART OF SIDDIKUR'S SPONSORSHIP. N K A Mobin has had a chequered career in finance. Over a career which spanned...
Talk show on AB Bank Bangladesh Open 2018 I DBC NEWS. source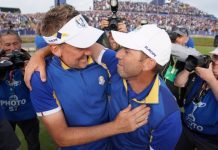 Payback belongs to Europe, and so does the Ryder Cup. Two years after the Americans thought they had their Ryder Cup problems figured out, Europe...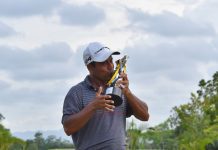 Shakhawat Sohel of Bangladesh sensationally eagled the first extra hole to win his maiden Asian Development Tour (ADT) title at the PGM Miri Championship...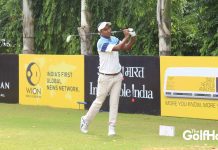 Jamal Hossain Mollah romped to the top of the leaderboard with eleven-under-par at the end of the second day's play of the at the...
A CAREER BANKER WITH A LOVE FOR GOLF N Rajashekaran has been in the banking profession for 35 years, ever since completing his engineering...
Ahmed Munazil Choudhury is the new change to the idea of Service Apartments Industry of Bangladesh. Having run the Lakeshore Hotel in Banani and...